Green Zone **** (2010, Matt Damon, Jason Isaacs, Greg Kinnear, Brendan Gleeson, Amy Ryan) – Classic Movie Review 786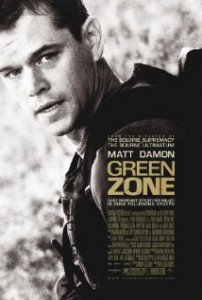 Matt Damon reunites with Paul Greengrass, his director on The Bourne Supremacy/ The Bourne Ultimatum, as US Army Chief Warrant Officer Roy Miller, who finds US intelligence has been fabricated and goes on the hunt for the truth about Weapons of Mass Destruction in Iraq.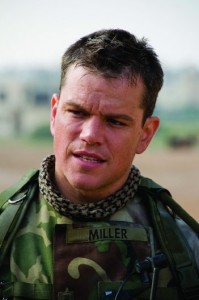 Ideally cast, Damon's good, even very good, while Brendan Gleeson as gruff veteran CIA man Martin Brown, Jason Isaacs as trigger-happy Briggs, Amy Ryan as Wall Street Journal reporter Lawrie Dayne and Greg Kinnear as nasty Pentagon man in Baghdad, Clark Poundstone, add plenty of old-style acting value.
Perhaps it's a shame that the riveting true-life thriller story sometimes gives way to the film's tub-thumping political intentions, with its strong anti-American tones and impeccable liberal credentials, all anti-war and anti-gung ho.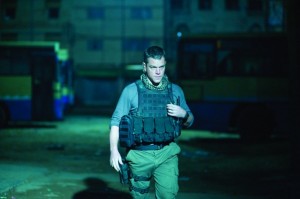 It would be a stronger film if it seemed less biased, less self-confident – even if this is the whole truth, which it probably is, based as it is on Washington Post journalist Rajiv Chandrasekaran's book Imperial Life in the Emerald City: Inside Iraq's Green Zone.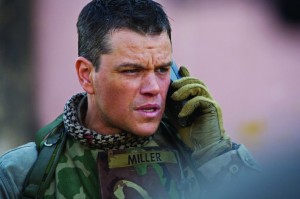 Greengrass's patented hand-held wobbly camera shots may begin by giving an impression of you-are-there immediacy, but after a while they start seeming like an affectation as they get irritating and in the way of enjoyment. Nevertheless, this is an important, exciting movie, with plenty of heart-pounding action as well as gourmet food for thought.
Damon and Greengrass return to the Bourne franchise for Jason Bourne, released in the UK on 27 July 2016 and the US on 29 July 2016.
© Derek Winnert 2014 Classic Film Review 786 derekwinnert.com
http://derekwinnert.com/the-bourne-supremacy-classic-film-review-251/
http://derekwinnert.com/the-bourne-ultimatum-classic-film-review/