Green Street [Green Street Hooligans] *** (2005, Elijah Wood, Charlie Hunnam, Claire Forlani ) – Classic Movie Review 2724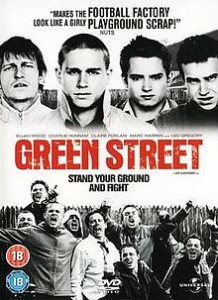 Writer-director Lexi Alexander 2005 British-American independent sport and crime drama tackles the issue of football hooliganism. Elijah Wood stars as American journalism major Matt Buckner, who is expelled from Harvard University after cocaine is discovered in his room, though it belongs to Jeremy Van Holden (Terence Jay), who offers him $10,000 to take the rap.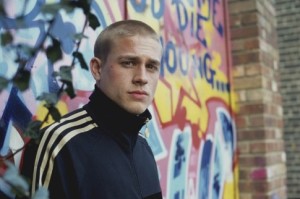 Matt uses the money to visit his sister Shannon (Claire Forlani), her husband Steve Dunham (Marc Warren) and their young son, Ben (James Allison), living in London. There he meets Steve's teacher brother, Pete (Charlie Hunnam), a violent Cockney who is the leader of the West Ham football hooligan firm, the Green Street Elite.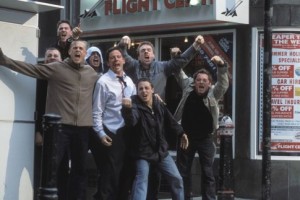 Steve asks Pete to take Matt to a football match between West Ham United and Birmingham City, though racist, xenophobic Pete is reluctant to take a Yank to a match. However, after defeating Matt in a fight, Pete decides to take Matt along, thinking he might learn stuff. Eventually, Matt and Pete are morally transformed by their commitment to each other.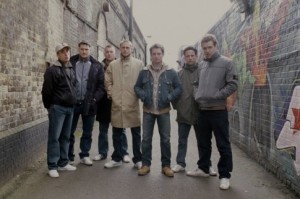 It's a tricky subject to handle, but Alexander makes a good, interesting job of it, with the help of a top-quality cast, though Wood must be the world's smallest football hooligan and Hunnam the prettiest. However, it does seem to be treading familiar ground, with the classics The Football Factory and The Firm already out there on screen. Still, Alexander makes it seem authentic, thought-provoking and exciting.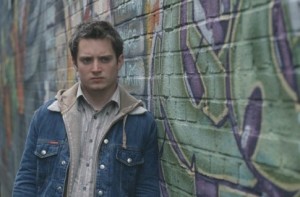 German former World Karate and Kickboxing Champion Alexander developed the story from her own experiences in her brother's firm. She rejected shooting the film with German-speaking actors and adapted her story into the world of English hooliganism. While researching on British internet forums, she found a self-described hooligan who urged her to contact author Dougie Brimson, who wrote the initial script. Alexander later recruited another writer, Josh Shelov, to assist with structure and plot.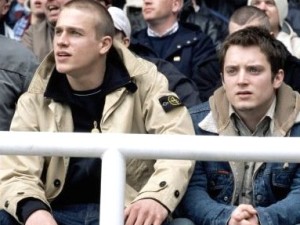 The Green Street Elite, loosely based on West Ham's Inter City Firm, fight other firms such as Chelsea F.C's Headhunters, Tottenham Hotspur's Yid Army, Birmingham City's Zulus, Manchester United's Red Army and Millwall's Bushwackers.
Two direct-to-video sequels followed: Green Street 2: Stand Your Ground in March 2009 and Green Street 3: Never Back Down in October 2013.
© Derek Winnert 2015 Classic Movie Review 2724
Check out more reviews on http://derekwinnert.com