Grace of My Heart **** (1996, Illeana Douglas, Matt Dillon, Eric Stoltz, Patsy Kensit, Bruce Davison, John Turturro, Chris Isaak, Bridget Fonda) – Classic Movie Review 4127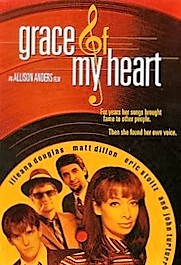 Illeana Douglas (granddaughter of Oscar-winning old-time movie star Melvyn Douglas) gratefully grabs hold of her first star part, a wonderful opportunity that she is fully up to, as a Philadelphia heiress turned Sixties singer/ songwriter.
When she can't make a hit as a singer, she becomes a success put to work as a tunesmith for other acts by music producer / manager John Turturro.  She has various failed relationships, including with writing partner Eric Stoltz, who becomes her husband, till she finds happiness with Sixties surf-pop guru Matt Dillon (apparently based on Brian Wilson).
[Spoiler alert] But their A Star Is Born-style love story ends tragically. Eventually she overcomes her sadness and, come the Seventies, finally realises her dream, becoming a success as a singer in her own right.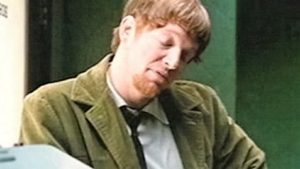 This highly polished, warm, generous-hearted 1996 feel-good picture, written and directed by the talented Allison Anders with considerable brio and lust for Sixties pop life and belief in her characters, is a much better film than Tom Hanks's concurrent and similar That Thing You Do!. Just the kind of film a lot of people will want to hug, it is given a huge boost by Douglas's entrancing, star-making performance, the loving, spot-on accurate Sixties and Seventies  period reconstructions, and the brilliant newly created pastiche songs of the period, penned by among others Burt Bacharach and Elvis Costello.
Sadly it comes apart towards the end in the Matt Dillon section, because Anders's writing here lets both Dillon and the picture down, and there's no denying this part of the film can't compete with any of the versions of A Star Is Born. Even so, the movie is a winner.
It also stars Bruce Davison, Patsy Kensit, Chris Isaak, Bridget Fonda, Jennifer Leigh Warren and Christina Pickles. Richard Schiff, Natalie Venetia Belcon, Kathy Barbour, Tracy Vilar, Lucinda Jenney and Peter Fonda are also in the cast.
© Derek Winnert 2016 Classic Movie Review 4127
Check out more reviews on http://derekwinnert