Gossip ***½ (2000, James Marsden, Lena Headey, Norman Reedus, Kate Hudson, Joshua Jackson) – Classic Movie Review 4137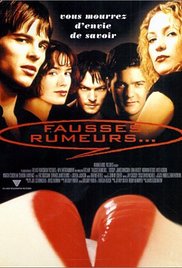 Cross Urban Legend with Cruel Intentions, add a dash of Scream and a bit of Dial M for Murder, and you get director Davis Guggenheim's splendidly teasing and extremely stylish 2000 thriller. Well, they seem to be borrowing from good sources to find tasty ingredients to make an entirely new something good.
James Marsden (Scott Summers / Cyclops in X-Men) looks as though butter wouldn't melt on his supercilious lips as one of three overage students who decide to take their college project on gossip one step farther by spreading a malicious false rumour that a fellow student has raped a girl when she was asleep.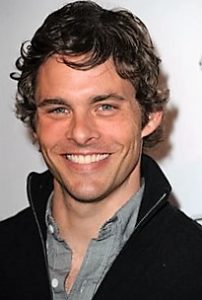 Marsden, Lena Headey and Norman Reedus are the group of three self-satisfied college students, studying how fast gossip spreads, who maliciously start a few rumours of their own, supposedly for their class project — with dire consequences.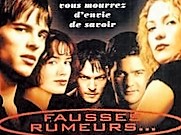 The three suggest that a pure-minded fellow student (Kate Hudson) was the unconscious victim of a date rape with another student at a party. Along with Joshua Jackson, the five young stars give telling performances in this slick, excellent teen thriller, sleekly filmed with glossy assurance by Guggenheim in his debut.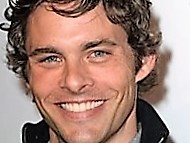 The clever plot in Gregory Poirier's story and screenplay twists and turns with such baffling intensity that it should keep all but the smartest of alecks mystified. Indeed, Poirier's well-honed script keeps you guessing till the very last minute. The good word on Gossip is spreading fast. Well, you'd think. But, good though it is, it went virtually unnoticed. Costing $24 million, it grossed only $5 million in the US.
Also in the cast are Marisa Couglan, Sharon Lawrence, Eric Bogosian, Edward James Olmos and Kristin Booth.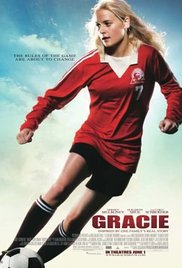 Guggenheim went on to make Gracie (2007), in which a teenage girl fights to give women the opportunity to play competitive soccer. Known for An Inconvenient Truth (2006), Waiting for 'Superman' (2010) and It Might Get Loud (2008), he has been married to Elisabeth Shue since 1994.
© Derek Winnert 2016 Classic Movie Review 4137
Check out more reviews on http://derekwinnert