Girl Most Likely – Film Review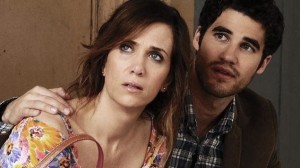 Kristen Wiig (Bridesmaids) stars as the Girl Most Likely, once the Next Big Thing, now just Last Year's News. A failed New York playwright and general suicidal sad case, Imogene lands up in hospital when her long-term boyfriend suddenly leaves her. It's the wake-up call she needs.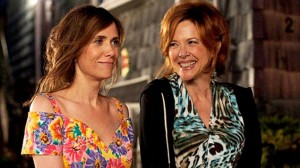 Imogene ends up in the reluctant care of her estranged, completely crazy mother Zelda (Annette Bening), who can hardly take care of herself. She's living in the New Jersey sticks with her at least as weird boyfriend George, aka The Bousche (Matt Dillon), who loves sex and sandwiches and thinks he's working for the CIA. Maybe he is. No wonder Zelda likes him! Who doesn't love sex, sandwiches and spies? George Bousche, get it?
Also in the household is her desperate, troubled younger brother Ralph (Christopher Fitzgerald) and Zelda's perky young, sexy lodger Lee (Darren Criss from Glee), who's taken over her old bedroom, much to her irrational annoyance.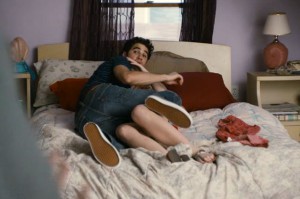 Writer Michelle Morgan's unusual bitter-sweet story of a thirtysomething woman undergoing the pains of forced transition is amusing and charming. A study of coping with failure and a life rebuilding process is unusal in American movies, so this one is welcome just for that. It's a shade sentimental but not too much. Its sunny optimism finally shows at the end. It feels a little bit tacked on and fake, but there are no real complaints because you deserve to feel good after you've lived through this movie.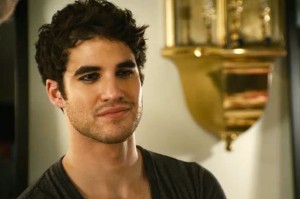 A whole lot of therapy might be good for Imogene, or maybe just put her quietly away somewhere, but then there wouldn't be a film. Instead she battles with her mom and parties on down with young Lee. Well, he's hot and fun, and likes pot, tequila and eyeliner.  And then finally Imogene goes with her brother to find her rich, long-absent dad in New York. Bob Balaban plays him chillingly. He offers her money in place of love. This scene could be a one-act Pinter play. It's good.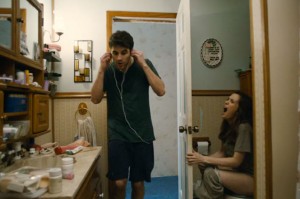 And so, naturally and finally, Imogene gets her Second Chance by accepting both her family and her roots. Maybe she can even write a decent play this time. It could be about the family and her roots. It's all a little more wonderful the second time around of course.  There's going to be some kind of happy ending for all the misfit characters in the movie, of course, but why not? I wouldn't have it any other way.
It's not a great film, not even specially memorable, but it is very sweet and civilised entertainment. Some might find the abrasive loser characters annoying, but I liked them. It doesn't look like it's ever going to happen, but after a while Wiig skilfully wins you over to her side. And once you're there, she keeps you there, quite happily.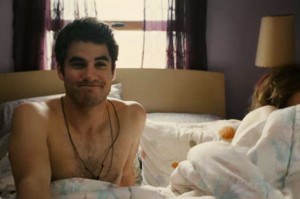 Bening's always special value. Here's she's really funny, strong, capable and attractive but vulnerable and even pathetic at the same time. Not like anyone's Mum I've ever met, but hey it's New Jersey. Criss is cute and appealing, especially in his mascaraed 80s boy band lookalike persona, while Fitzgerald is suitably quirky but not too winsome. It's a shame though that Dillon's wasted. Is this really the best work he can find these days? Time for a Dillon resurrection, methinks.
'That which makes you different is what makes you strong,' says Criss. 'Whether you're gay, straight, purple, orange, dinosaur; I don't care.' This happens to be the film's theme too, so it's worth quoting it and ending in a feelgood spirit too.
(C) Derek Winnert 2013 derekwinnert.com