Girl, Interrupted **** (1999, Winona Ryder, Angelina Jolie, Clea DuVall, Brittany Murphy, Elisabeth Moss, Jared Leto) – Classic Movie Review 3909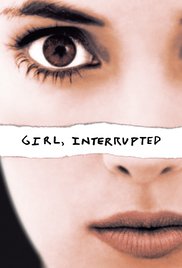 Director James Mangold's excellent biographical drama is based on writer Susanna Kaysen's account of her 18-month stay at a mental hospital in the Sixties. It is a powerful, harrowing movie, along the lines of One Flew Over the Cuckoo's Nest.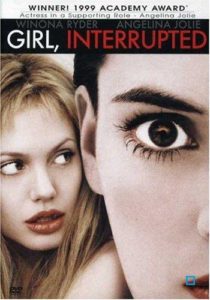 A fired-up Winona Ryder stars as Susanna, and Clea DuVall as compulsive liar Georgina, Brittany Murphy as food issue Daisy and Elisabeth Moss as fire-scarred Polly are notable too.
But it is Angelina Jolie who steals the movie as sociopath Lisa, in an outstanding performance that won her the Best Supporting Actress Oscar, propelling her career upwards. She won the Golden Globe and Screen Actors Guild awards too. The 24-year-old Jolie is extraordinary – it was her moment, her time had come.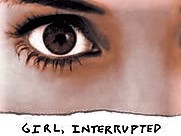 After her supposed apparent suicide attempt, Susanna's doctor sends her for a short rest as Claymoore private mental hospital, full of noisy, crazy young women like compulsive liar Georgina, food issue Daisy, fire-scarred Polly and sociopath Lisa.
Also in the cast are Jared Leto as Susanna's boyfriend Toby, Jeffrey Tambor, Whoopi Goldberg as Nurse Valerie, Angela Bettis and Jillian Armenante.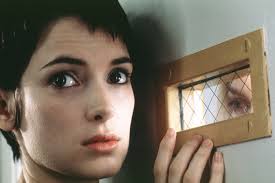 It was shot at the Harrisburg State Hospital, Pennsylvania, which was still in use for treatment of mentally ill patients until shut in 2005.
Mangold directed 3:10 to Yuma (2007), The Wolverine, Cop Land and Knight and Day.
© Derek Winnert 2016 Classic Movie Review 3909
Check out more reviews on derekwinnert.com