Ghostbusters **** (1984, Bill Murray, Dan Aykroyd, Harold Ramis, Rick Moranis, Sigourney Weaver) – Classic Movie Review 931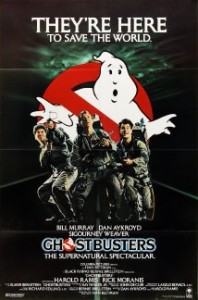 Who ya gonna call? Producer-director Ivan Reitman's 1984 special effects-led sci-fi comedy blockbuster was boosted to huge popular success by Ray Parker Jnr's hit song and a great ad campaign featuring a ghost sign with a red cross through it.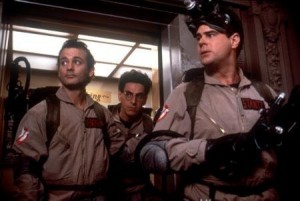 A great comedy team of Bill Murray, Dan Aykroyd, Harold Ramis and Rick Moranis give broad, exuberant, crowd-pleasing performances that are precisely judged and targeted. Their relentless high spirits are infectious and charming, though esteemed co-star Sigourney Weaver is thrown away in a bit of a non-part as Dana Barrett.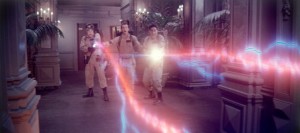 As the movie's screenwriters too, Aykroyd and Ramis have certainly come up with a brilliantly simple and effective idea – four guys shoot plasma and save Manhattan by ridding New York of ghosts – and plenty of good gags to go with it. However, it is a shame that the story is developed rather carelessly and jerkily, with some cheerfully sloppy, gleefully amateurish work in writing, directing and performing.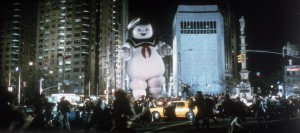 Nevertheless, there is plenty to chortle over in Ghostbusters and, certainly, it's all high-spirited, harmless fun. The sarcastically funny Murray is the hit turn as Dr Peter Venkman. He's one of three unemployed parapsychology professors, along with Aykroyd's Dr Raymond Stantz and Ramis's Dr Egon Spengler, who set up as a unique ghost removal service.
Kicked out of their jobs at a New York City university where they studied the occult, they decide to set up shop in an old firehouse as Ghostbusters, trapping evil for pay. One day, they stumble on a gateway to another dimension that will release untold ill on the city.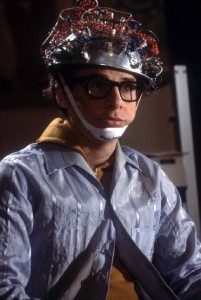 Inevitably the Eighties visual effects look pretty ropey now, but otherwise the film wears well, and it doesn't rely on the effects anyway.
Also in the cast are Annie Potts, William Atherton, Ernie Hudson, David Margulies, Steven Tash, Jennifer Runyon, Michael Ensign, Alice Drummond, Timothy Carhart and Reginald Vel Johnson.
NB: There is some swearing and there are scary scenes, but the TV version removes these with minor cuts.
Ghostbusters II followed in 1989 with the whole team back.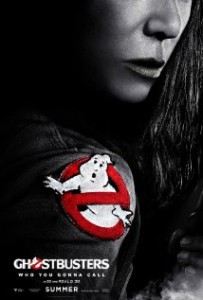 Sony announced in 2014 that it would reboot the long-dormant film franchise with director Paul Feig and a female cast: Kristen Wiig, Melissa McCarthy, Kate McKinnon and Leslie Jones. Chris Hemsworth is also set to star, with Dan Aykroyd, Bill Murray and Sigourney Weaver in cameos, and Andy Garcia as the Mayor. It was released as Ghostbusters on 15 July 2016.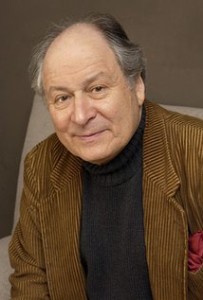 David Margulies, best known for his role as the Mayor of New York in Ghostbusters and Ghostbusters II, died on 11 January 2015, aged 78.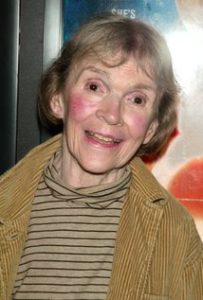 Veteran character actress Alice Drummond, who died on 30 November 2016, aged 88, is best remembered as the frightened librarian at the beginning of Ghostbusters (1984).
http://derekwinnert.com/ghostbusters-ii-1989-bill-murray-dan-aykroyd-sigourney-weaver-harold-ramis-rick-moranis-ernie-hudson-annie-potts-peter-macnicol-david-margulies-kurt-fuller-janet-margolin-classic-m/
© Derek Winnert 2014 Classic Movie Review 931
Check out more reviews on http://derekwinnert.com