Get Over It *** (2001, Kirsten Dunst, Ben Foster, Melissa Sagemiller, Colin Hanks, Martin Short, Shane West, Zoe Saldana, Mila Kunis) – Classic Movie Review 615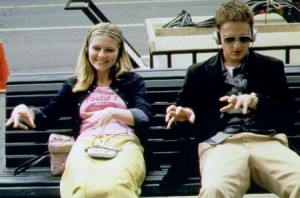 After being cruelly dumped, popular high school basketball star teen Berke Landers (played by Ben Foster) embarks on a series of hilarious attempts to win his girlfriend Allison (Melissa Sagemiller) back.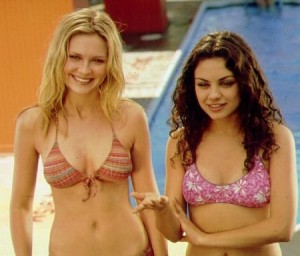 That includes swapping his basketball games for a part in the school's spring musical play – the role of Lysander in Shakespeare's A Midsummer Night's Dream, with Sagemiller's Allison playing Hermia.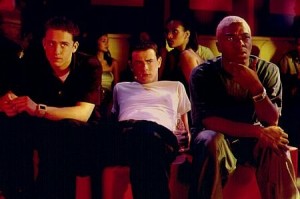 But then Berke's best friend Felix (Colin Hanks)'s cute sister Kelly (Kirsten Dunst), who is playing Helena and helped him get into the show, starts training Berke for his role, hoping that he will fall for her. Then soon Kelly starts looking pretty good to Berke, as well as, or indeed even instead of, Sagemiller's Allison. And so of course the characters are now in a love triangle loosely based on the Shakespeare play they are in.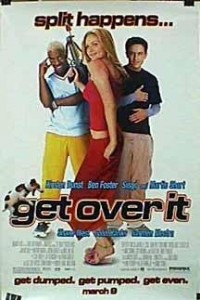 Written by R Lee Fleming Jr and directed by Tommy O'Haver in 2001, this appealing, light-hearted teen romantic comedy starts with a good idea and three decent songs, and is amusing and nimbly acted by the cute young cast. However, it has to be said that there are some naff lines and that Martin Short is shamefully embarrassing as the school's camp and prissy music teacher and play director, Dr Desmond Forrest Oates, winning a big booby prize.
Shane West, Zoe Saldana, Mila Kunis, Swoosie Kurtz, Ed Begley Jr and Carmen Electra are also in the fine cast.
Dunst writes and sings Dream of Me. O'Haver went on to direct Ella Enchanted in 2004 with Anne Hathaway and Hugh Dancy.
© Derek Winnert 2014 Classic Film Review 615 derekwinnert.com