Get Out ***½ (2017, Daniel Kaluuya, Allison Williams, Catherine Keener, Bradley Whitford, Caleb Landry Jones, LilRel Howery, Marcus Henderson, LilRel Howery) – Movie Review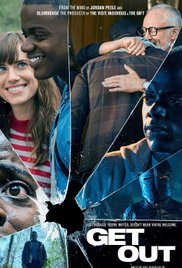 The 28-year-old London-born Daniel Kaluuya lands a good star role as Chris, a young American black man and his white girlfriend Rose (Allison Williams) visits her family's mysterious estate, where he meets her plenty strange Mom and Dad, Missy (Catherine Keener) and Dean (Bradley Whitford), and peculiar brother Jeremy (Caleb Landry Jones).
Mom is a psychiatrist, who can cure Chris's smoking by hypnosis, and Dad is a surgeon. These may, or may not, be plot points. In any case, I advise you to pay attention, but that is easy with this movie.
Chris quickly discovers that many of the estate's servants, who are also black, have gone missing, and he slowly bit by bit starts to learns the horrible truths behind the mystery after Walter (Marcus Henderson), a fellow black man on the estate, warns him to 'get out'.
LilRel Howery gets a whopping great comedy role as Chris's buddy Rod, who is looking after Chris's dog while he's away, and looking after Chris too over the phone. It doesn't feel like one comedy role should fit it, but it does, and Howery is actually fairly funny, as well as Rod being a useful character.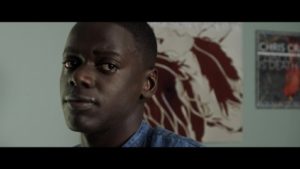 Writer-director Jordan Peele's mystery horror thriller is bonkers, but original, and has the courage of its own convictions. With the help of excellent dialogue and acting and score, it stays riveting for its hour and three quarters. You have no idea where you are headed, but you know it is fun taking the ride.
Horror movies with race themes are fairly rare. This one pulls it off nicely, scoring so many points along the way, and yet you have no idea what they are! It's an offbeat success all round.
By the way, I haven't said 'African-American' man visits his 'Caucasian' girlfriend's family estate because the movie doesn't.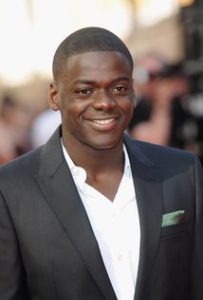 Samuel L Jackson has objected to black English actors playing American roles, so I mention that Daniel Kaluuya was born in London, England. Many black American actors could probably have played Chris, but Kaluuya is excellent, justifying his casting on performance and star quality grounds. I had no idea he wasn't American.
Get Out 2 must be in the works already. Peele has painted himself into a few plot corners, but it is easy to resurrect monsters! Or he can go the prequel route.
© Derek Winnert 2017 Movie Review
Check out more reviews on http://derekwinnert.com