Get Carter ***** (1971, Michael Caine, Ian Hendry, Britt Ekland) – Classic Movie Review 21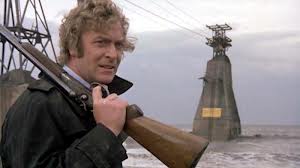 Based on Ted Lewis's novel Jack's Return Home, this top-notch, hard-boiled British gangster thriller in the American noir vein recalls both the world of Philip Marlowe and Point Blank. Mixing a detective and a revenge story, it captures and seems to sum up the cynical spirit of the 70s.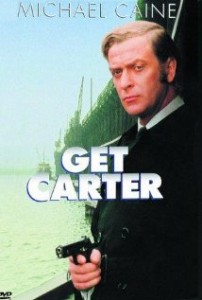 Michael Caine stars in one of his best roles as Jack Carter, a London-based small-time criminal who travels with a sharp suit, a yard-long shotgun, a Raymond Chandler paperback (Farewell My Lovely) and some even sharper wit by first-class train back to his bleak, native Newcastle to investigate his brother's mob murder and get revenge on his killers.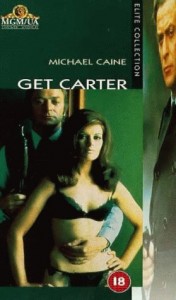 This casually violent movie is sparked by Caine's thrilling, disturbing iconic performance – a wry essay in dogged determination to the death – supported by involving turns by playwright John Osborne as the smiling gangster villain Kinnear, Ian Hendry as the killer Eric Paice (with eyes like 'pissholes in the snow'), Bryan Mosley as the seedy Cliff Brumby, Tony Beckley, George Sewell, Alun Armstrong (in his debut) and, with too little screen time, Britt Ekland as Anna, the moll with whom Caine is having an illicit affair.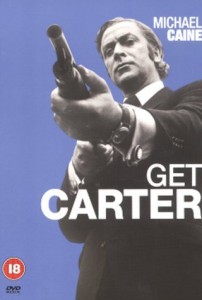 In his debut as director, Mike Hodges brings out the full atmosphere and flavour of the decaying Northern England industrial locations (a mix of lifeless terraced houses and faceless concrete tower blocks, plus the climax by the aerial coal skips at Horden Beach, Peterlee) and the nasty realities of an English provincial crime syndicate and the gangster way of life.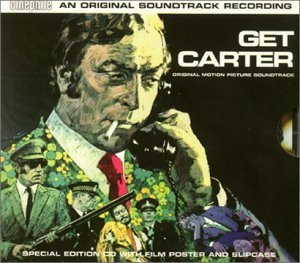 Caine said in 1998: 'We made it very violent for the time – though it looks like Mary Poppins now – because I had this bee in my bonnet that British films treated gangsters as though they were stupid or funny.'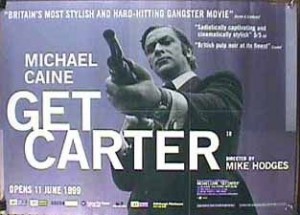 When it was revived in 1999 in a new 35mm print, it seemed better than ever. Remade in 1972 as Hit Man and again in America in 2000 as Get Carter, with Sylvester Stallone and Caine in a cameo as Cliff Brumby.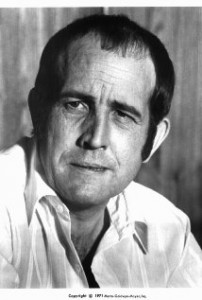 Hendry (1931-84) was the original choice for Jack Carter till Caine stepped in to claim the part. Hodges said Hendry never forgave Caine and there was great resentment between the two actors on set and useful undisguised friction on screen.
The Gateshead multi-storey car park, location of the chase scene, is a local landmark, with protestors defying several attempts at demolition.
http://derekwinnert.com/point-blank/
http://derekwinnert.com/farewell-my-lovely-murder-my-sweet-1944-classic-film-review-739/
http://derekwinnert.com/farewell-my-lovely-mitchum-1975-classic-film-review-740/
© Derek Winnert 2013 Classic Movie Review 21
Check out more reviews on http://derekwinnert.com/