Gardens of Stone **** (1987, James Caan, Anjelica Huston, James Earl Jones, D B Sweeney, Dean Stockwell, Mary Stewart Masterson) – Classic Movie Review 4733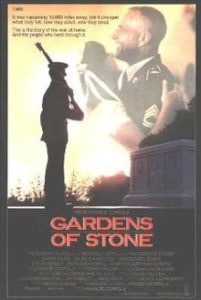 Director Francis Coppola's hardly seen 1987 movie was another setback to the careers of its star James Caan and director. It was mysteriously taken off during the first week of its London run.
But Caan is riveting as the disillusioned, hardened veteran Platoon Sergeant Clell Hazard, in charge of the young soldiers at Fort Meyer, Virginia, who provide the ceremonial honour guard for the military funerals of fallen soldiers and guard the Tomb of the Unknown Soldier at Arlington National Cemetery during the Vietnam War.
And the exceptional performances of D B Sweeney, as the idealistic gung-ho recruit soldier Jackie Willow taken under Caan's wing, and James Earl Jones, as the foul-mouthed Regimental Sergeant Major 'Goody' Nelson, keep the attention away from the hesitancies in the screenplay by Ronald Bass (based on the novel by Nicholas Profitt) and a surprising lack of conviction.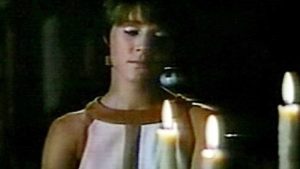 Anjelica Huston plays Hazard's girlfriend Samantha Davis, a Washington Post writer against the Vietnam War. Mary Stuart Masterson plays colonel's daughter Rachel Feld, who marries Willow. Dean Stockwell plays Sgt. Hazard's Company Commander, Captain Homer Thomas.
Coppola presides over the movie with his accustomed precision and verve. As always, he turns in a smart movie: it is shot by Jordan Cronenweth, scored by Carmine Coppola and designed by Dean Tavoularis.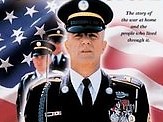 However, the serious-minded film failed at the box office failure after costing $13 million and grossing $5 million in the US.
Griffin O'Neal was involved in the accidental speed-boating death of Coppola's eldest son, Gian-Carlo Coppola, in May 1986 and was replaced by Elias Koteas as Pete Deveber.
Also in the cast are Sam Bottoms, Laurence Fishburne (both from Apocalypse Now), Dick Anthony Williams, Lonette McKee, Casey Siemaszko, Peter Masterson, Carlin Glynn, Erik Holland, Bill Graham, Terrence Currier, Terry Hinz, Lisa-Marie Felter, William Williamson and Joseph A Ross Jr.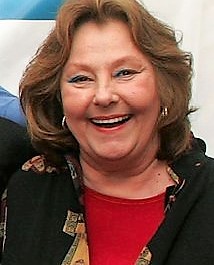 Carlin Glynn (who plays Mrs Feld) has been married to Peter Masterson (who plays Colonel Feld) since December 29, 1960. They have three children, including Mary Stuart Masterson (who plays Rachel Feld).
© Derek Winnert 2016 Classic Movie Review 4733
Check out more reviews on http://derekwinnert.com