Funny Games *** (2007, Naomi Watts, Tim Roth, Michael Pitt, Brady Corbet, Devon Gearhart) – Classic Movie Review 5220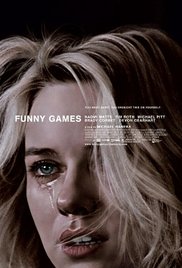 Michael Pitt plays another of his twisted and troubled characters as Paul in director Michael Haneke's alienating shot-by-shot English-language remake of his Austrian original Funny Games (1997).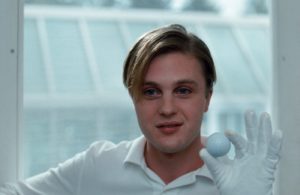 Pitt and Brady Corbet play a couple of young, articulate, white-gloved psychos, a pair of serial killers circling the neighbourhood, who take a wealthy family hostage in their vacation cabin. Naomi Watts and Tim Roth star as mum Ann and dad George, with Devon Gearhart as their son Georgie.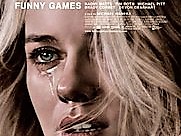 The actors do very well under the extremely difficult circumstances of the film, whose obvious serious intentions tend to get lost in translation somewhere. The intentionally disturbing film, commenting on violence, is very nasty indeed and hard to watch. It is challenging and distressing, really quite repellent.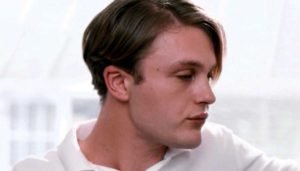 The production crew even used the blueprints from the 1997 original, with the set of the house having same proportions as in 1997.
Also in the cast are Boyd Gaines as Fred, Siobhan Fallon Hogan as Betsy and Robert LuPone as Robert. Betsy's sister in law is played by the director Hanneke's wife, Susanne [Susi].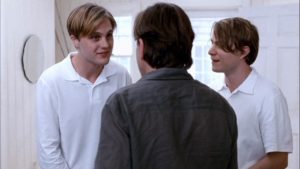 Costing $15,000,000, it unsurprisingly flopped at the box office, earning only $1,295,000 in the US, where Haneke wanted his message to be received, so it fell on deaf ears, and also damaged the UK's Tartan Films that backed it.
© Derek Winnert 2017 Classic Movie Review 5220
Check out more reviews on http://derekwinnert.com