Front Page Story *** (1953, Jack Hawkins, Elizabeth Allan, Eva Bartok, Derek Farr) – Classic Movie Review 4906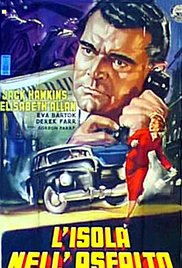 Jack Hawkins stars as a workaholic newspaper editor who faces an endless series of trials, tribulations and troubles. Among them are which story to hold the front page for, a wife (Elizabeth Allan) who wants a divorce, and an editorial team who are on the verge of mutiny.
Director Gordon Parry's engrossing 1953 British newspaper drama from the Fifties can boast plenty of period detail and remarkable acting. The admirable Hawkins is ideally cast and gives a robust performance as the harassed news editor of The Daily World, the focus of an excellent multifaceted story about various events of the day back in the early Fifties.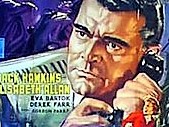 Patricia Marmont plays the reporter who interviews Cockney children made homeless by a bureaucratic mix-up. Jenny Jones (aged 10) gives a scene-stealing performance as a plucky orphan.
As they use to say at the time in newspapers, all human life is here – and it is vibrantly and realistically portrayed in the screenplay by Jay Lewis and Jack Howells, based on a novel by Robert Gaines.
Also in the cast are Eva Bartok, Derek Farr, Michael Goodliffe, Martin Miller and Walter Fitzgerald. Arthur Mullard is uncredited as a policeman outside the court house.
© Derek Winnert 2017 Classic Movie Review 4906
Check out more reviews on http://derekwinnert.com