From Here to Eternity ***** (1953, Burt Lancaster, Montgomery Clift, Deborah Kerr, Frank Sinatra, Ernest Borgnine) – Classic Movie Review 128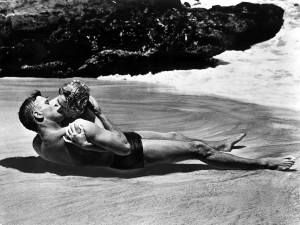 Director Fred Zinnemann's film of James Jones's best-selling novel about the appallingly harsh rigours of army life and deep sexual frustrations in 1941 Hawaii caused a worldwide sensation in 1953. It went on to win eight Oscars, including Best Picture, and become the tenth highest grossing film of the 1950s.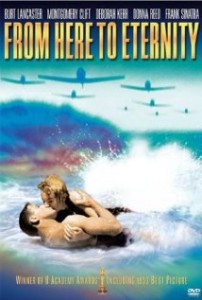 While Montgomery Clift's ex-boxer Private Prewitt is suffering a life of hell under his new captain Dana Holmes (Philip Ober), Burt Lancaster's Sergeant Milton Warden is enjoying an unforgettable love match on the beach with the captain's unfaithful wife, Karen, played the normally demure Deborah Kerr. This scene remains one of the movies' most famous erotic sequences and is still a humdinger.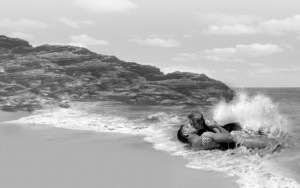 Constructed like an up-market soap opera, the story's look at a doomed generation of Americans in a Honolulu barracks just before Pearl Harbor still works its magic. After a lot of dithering, a perfect two-hour screenplay was carved out by writer Daniel Taradash from Jones' very long novel and a dream cast was lined up.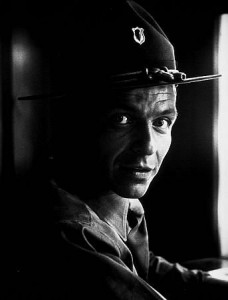 All of the actors respond with superb acting. Frank Sinatra (in his crowd-pleasing comeback as Private Maggio after begging his way into the movie at a knockdown wage) and Donna Reed (as Lorene, the girl Clift falls for) won two of the film's eight Oscars. Lancaster and Kerr are memorable even when not on the beach, and Clift gives one of his career-defining performances. But, perhaps best of all, Ernest Borgnine is terrifying as the sadistic sergeant Fatso Judson.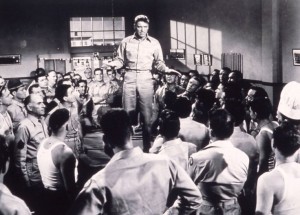 And, with Zinnemann's inspired handling of the material, Burnett Guffey's black and white cinematography and George Duning's fine score, this remains a gem of a movie.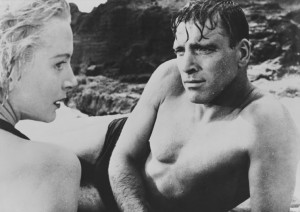 It may look seamless, but there were troubles galore during filming. The Columbia studio boss Harry Cohn battled with Zinnemann to cut two scenes he thought vital to bring the running time to less than two hours (and won – it's 118 minutes). Joan Crawford was replaced by Kerr after a bizarre row over her wardrobe.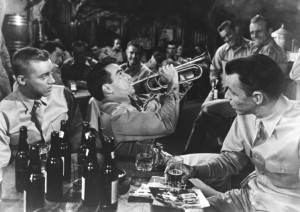 And Sinatra mysteriously replaced Eli Wallach for £1,000 a week to make his comeback movie (some say in an incident fictionalized in The Godfather, in which the Mafia makes a film studio an offer they can't refuse to hire an Italian American actor).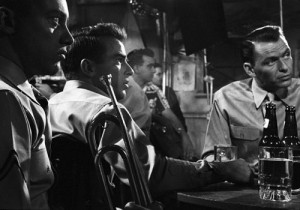 The beach scene was scripted to have the stars clinching standing up, but Lancaster suggested they went horizontal on the sand and the director Fred Zinnemann added the rushing waves hitting them at the last minute, sealing the erotic fate of the sequence and its permanent place in movie history. A TV miniseries and series followed in 1979 and a stage musical followed in 2013.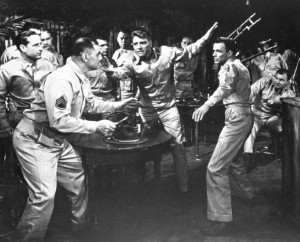 For the record, the Oscars went to: best picture (for producer Buddy Adler), director, supporting actor (Frank Sinatra), supporting actress (Donna Reed), screenplay, black and white cinematography, sound recorder and editor.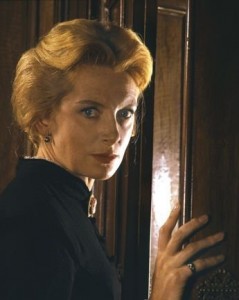 Kerr's performances in An Affair to Remember, Black Narcissus, The Innocents and The Life and Death of Colonel Blimp are also unforgettable and legendary.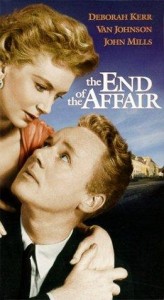 http://derekwinnert.com/an-affair-to-remember-grantkerr-classic-film-review-812/
http://derekwinnert.com/black-narcissus-classic-film-review-601/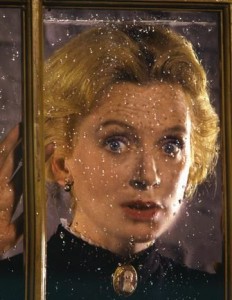 http://derekwinnert.com/the-innocents-classic-film-review-504/
http://derekwinnert.com/the-life-and-death-of-colonel-blimp-classic-film-review-599/
© Derek Winnert 2013 Classic Movie Review 128
Check out more reviews on http://derekwinnert.com/