Frankenstein Unbound ** (1990, John Hurt, Raul Julia, Nick Brimble, Bridget Fonda, Jason Patric, Michael Hutchence) – Classic Movie Review 2033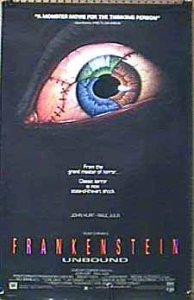 Director/co-writer Roger Corman's 1990 reworking of the Frankenstein legend with a sci-fi spin is an intriguing horror movie, if only a partial success, with some good performances getting lost in an unfocused screenplay, based on Brian W Aldiss's novel.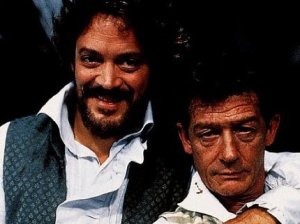 John Hurt stars as the year 2031's ultimate weapon experimenting scientist Dr Buchanan, who time-travels with his car from the 21st century to 1817 Switzerland, where he meets up with Dr Victor Frankenstein, Lord Byron, Percy Bysshe Shelley and Mary Shelley.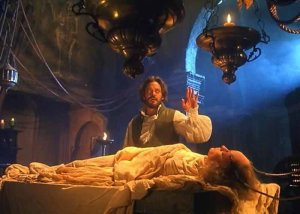 The sterling performances of Hurt, Raul Julia (as Dr Victor Frankenstein), Nick Brimble (as The Creature) and Bridget Fonda (as Mary Shelley) all help to keep it together. After a long gap as director of two decades since Von Richtofen and Brown (1971), Corman was expected to come up with a little gem, but alas it didn't quite happen, and he doesn't offer a compelling enough reason to rework the old yarn.
Still, it is a well-crafted, watchable little chiller, nonetheless. And there is good work on special effects (Syd Dutton, Bill Taylor, Gene Warren Jr) and costumes (Franca Zucchelli). Jason Patric and Michael Hutchence play Lord Byron and Percy Shelley.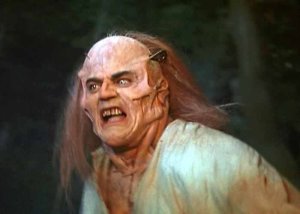 It's interesting to compare it with Ken Russell's 1986 Gothic, which also features Miriam Cyr, who here plays the Information Officer. The futuristic car driven by Dr Buchanan is a 1988 ItalDesign Aztek concept car. Buchanan wasn't the only person to own a car in 1817. When he meets Lord Byron in the grounds at his estate, visible in the background is a car driving across a bridge. And the three supposedly slaughtered sheep in the woods at the beginning are clearly still alive, well and breathing, enjoying a little snooze! The 1817 Geneva settings are filmed in Bergamo, Bellagio (Como) and Milan in Italy.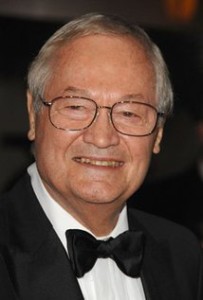 It is also known as Roger Corman's Frankenstein Unbound. It was Corman's first film as director since 1971's Von Richthofen and Brown [The Red Baron] but, alas, it is his most recent film as director to date. Corman, who celebrated his 90th birthday on 5 April 2016, is the producer of an incredible 412 movies and director of 56 films.
© Derek Winnert 2015 Classic Movie Review 2033
Check out more reviews on http://derekwinnert.com/