Floating Skyscapers [Plynace wiezowce] **** (2013, Mateusz Banasiuk, Marta Nieradkiewicz, Bartosz Gelner, Katarzyna Herman) – Movie Review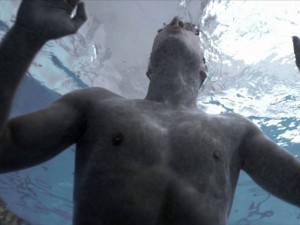 Mateusz Banasiuk is stupendous as the sexily handsome young Polish swimming champ Kuba who, after two years with a clingy girlfriend Sylwia (Marta Nieradkiewicz), is warily discovering his homosexuality.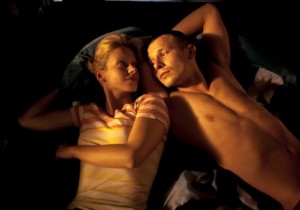 He's having anonymous sex when he can in the changing room toilets until one day at a party he meets the sweet, sensible, much softer Michal (Bartosz Gelner). As the two get more and more involved, the determined and desperate Sylwia tries to cling on to Kuba, while Ewa (Katarzyna Herman), his possessive mother, does the same.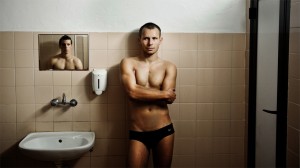 This totally full-on, full-frontal movie is a gut-wrenching experience, thanks to its unpredictable storyline and the incisive playing of the sharply etched characters. As is kind of implied by the movie's title, the story plays out against an anonymous urban backdrop that is as bleak and depressing as the story itself.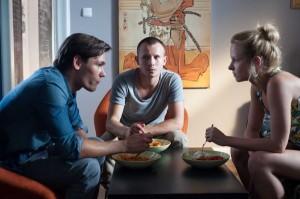 Banasiuk's pent-up, passive-aggressive hero moves from smoulderingly uninvolved, remote and unemotional to being suddenly violent, suddenly randy and then equally suddenly tender and warm. Scarily, his well-meaning character turns everybody else into victims.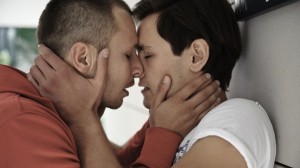 If this is Poland's first-ever gay film, something a bit cheerier might have been nice. But it's hard to imagine something much better. All credit then to writer-director Tomasz Wasilewski and his actors.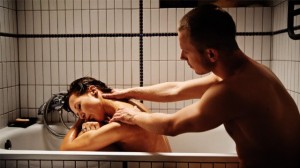 But then Poland is a Catholic country where gays aren't exactly flavour of the month. Is this movie a plea for tolerance, or a call for coming out, a suggestion that we live our lives in plain honesty and decency, or just a demand for better behaviour all round? All that probably and more, it certainly provides plenty of food for thought.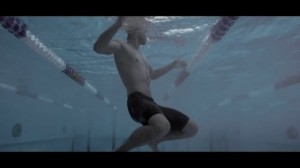 Banasiuk looks young but he's 28 with a lot of acting experience and it shows. He's quite a star. With the camera pointed harshly at them and nowhere to hide, all three other actors are spot on.
© Derek Winnert 2013 Movie Review
Check out more reviews on http://derekwinnert.com