Flight of the Phoenix ** (2004, Dennis Quaid, Miranda Otto, Giovanni Ribisi, Tyrese, Miranda Otto, Hugh Laurie) – Classic Movie Review 1087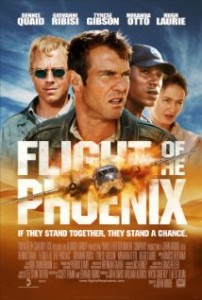 Director John Moore's 2004 movie is a reasonably entertaining disaster-survival movie remake of the classic 1965 adventure thriller The Flight of the Phoenix, in which an aircraft is downed in Mongolia's Gobi Desert in a sandstorm. But the passengers fight off the usual fears, greed and enmities to try to rebuild the plane and hopefully fly to safety.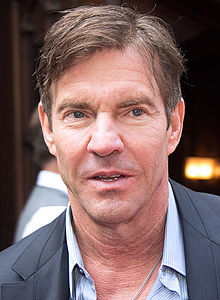 There's a great start with the crash and a thrilling finish, but lots of dross in the slowish-moving middle, producing a middling, unexceptional but acceptable entertainment. Dennis Quaid, Tyrese, Giovanni Ribisi, Miranda Otto and Hugh Laurie star. The pleasant cast give entirely adequate and competent rather than inspired performances, which are not a patch on the great ones the actors come up with in the original. Moore directs very slickly and professionally, so it's a smooth ride as well as a good-looking film thanks to Brendan Galvin's striking cinematography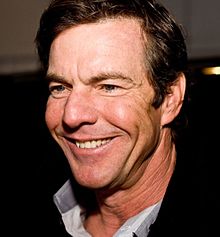 Scott Frank and Edward Burns's earnest and competent but rather plodding screenplay is based on the original source novel by Elleston Trevor and Lukas Heller's 1965 screenplay. Its similarity to the original spoils it as an entertainment for those who know the 1965 film. Newcomers may be satisfied, though.
After mixed reviews, it was a box-office failure, earning only $34 million at the box office on a budget of $45 million. Undeterred, Moore went on to remake The Omen (2006).
(C) Derek Winnert 2014 Classic Film Review 1087 derekwinnert.com
http://derekwinnert.com/the-flight-of-the-phoenix-1965-james-stewart-classic-film-review-1088/
http://derekwinnert.com/the-omen-2006-classic-film-review-248/