Flesh and Bone ** (1993, Dennis Quaid, Meg Ryan, James Caan) – Classic Movie Review 4398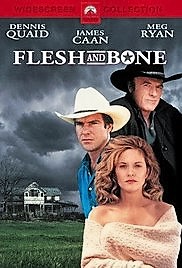 Following his delicious debut with The Fabulous Baker Boys (1989), writer Steve Kloves's second film as director is this conscientious and smouldering but sometimes rather boring and long drawn-out 1993 romantic mystery melodrama.
Its main strengths and certainly most vivid attractions are the rock-solid central star turn from Dennis Quaid and the chilling performance by James Caan.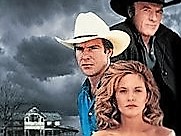 Quaid stars as travelling vending-machine salesman Arlis Sweeney, still haunted a trauma from the days of his childhood when he witnessed his father murdering a family. Arlis runs into tarty young woman Kay Davies (Meg Ryan) and is driving her around Texas when his evil father Roy (Caan) arrives back on the scene and tragedy strikes again.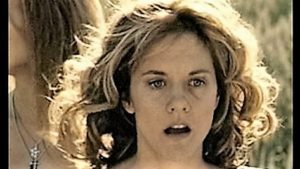 Flesh and Bone has some string scenes, has a compellingly eerie atmosphere and is beautifully filmed by cinematographer Philippe Rousselot, but unfortunately it is too long at 126 minutes and ultimately unsatisfying.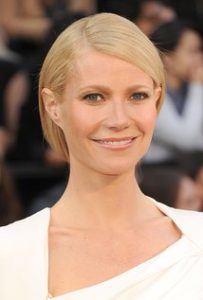 The 21-year-old Paltrow scores in an early role as Caan's companion, Ginnie. It is her fourth film, making her debut in Shout (1991).
It flopped at the box office, taking $9 million, when there turned out to be not too many ticket-paying patrons for this pairing of then real-life married couple Quaid and Ryan.
Also in the cast are Scott Wilson, Christopher Rydell, Betsy Brantley, Julia Mueller, Ron Kuhlman, Jerry Swindall, Ryan Bohls, Ez Perez, Craig Erickson, Joe Berryman, James N Harrell, Gerard Johnson, Hector Garcia and John Hawkes.
It is rated R for strong language, sexuality and a scene of intense violence.
After this, a depressed Kloves put his writing career on hold for three years but returned powerfully with his screenplay for Wonder Boys, followed by Harry Potter and the Philosopher's Stone, writing all the Potter films except the fifth one.
Quaid and Ryan were married on 14 February 1991 but divorced on 16 July 2001. They have one son, actor Jack Quaid (born 24 April 1992, Marvel in The Hunger Games: Catching Fire (2013) and The Hunger Games (2012).
© Derek Winnert 2016 Classic Movie Review 4398
Check out more reviews on http://derekwinnert.com