Fitzcarraldo ***** (1982, Klaus Kinski, Claudia Cardinale, José Lewgoy) – Classic Movie Review 4459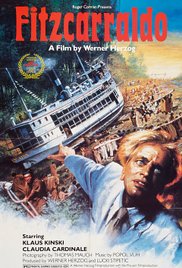 The great Klaus Kinski stars in the role he was born for – the real-life turn-of-the-last-century mad Irishman Brian Sweeney Fitzgerald, whose plan was to build an opera house in the middle of the Peruvian jungle in order to spread the fame of his hero, the opera singer Enrico Caruso. This involves dragging an enormous river steamship over a small mountain with aid from the local Indians.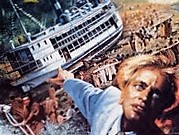 Writer-director Werner Herzog's amazing 1982 surreal adventure drama film tells a persuasive, epic story of weird obsession. It is made in his best manner under the most difficult of conditions in a chaotic production. For this incredible mix of folly and masterwork, Herzog was voted Best Director at the Cannes Film Festival in 1982. The film was nominated for a Golden Globe and Bafta as Best Foreign Film.
Also in the cast are Claudia Cardinale as Fitzgerald's devoted lover, the local madam Molly, José Lewgoy as Don Aquilino, Miguel Angel Fuentes as Cholo, Paul Hittscher, Peter Berling, Salvador Golinez, Dieter Milz and Bill Rose.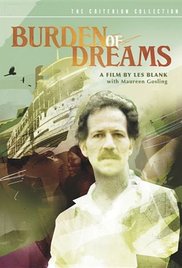 Les Blank's remarkable documentary film Burden of Dreams (1982) tells the tale of the troubled filming.
Jason Robards Jr was originally cast in the Kinski role but was forced to retire from the film sick. The Irishman's name in the film is Brian Sweeney Fitzgerald, but Fitzcarraldo is as near as the locals could come to getting it right.  The film derives from the true story of Peruvian rubber baron Carlos Fitzcarrald.
© Derek Winnert 2016 Classic Movie Review 4459
Check out more reviews on http://derekwinnert.com