Firefox * (1982, Clint Eastwood, Freddie Jones, David Huffman, Warren Clarke, Ronald Lacey, Kenneth Colley, Nigel Hawthorne, Clive Merison) – Classic Movie Review 4110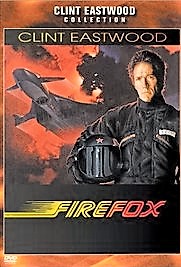 Director Clint Eastwood's ham-fisted 1982 action adventure thriller is a rare misfire for Eastwood, who also stars as Mitchell Gant, a crinkly US aviator who comes out of retirement and goes undercover to the Soviet Union to snatch the ultimate Russian revolutionary new jet fighter called Firefox for the Americans.
The movie is let down by really rotten special effects (John Dykstra) and back projections, and dreadfully hammy performances from the Brits (especially Freddie Jones as Kenneth Aubrey), who seem overawed working with Eastwood. It has got a good cast but they are not well used or well directed. Maybe Eastwood was overawed working with them.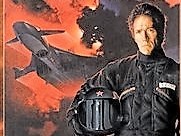 As director, Eastwood cannot control the pace or performances, delivering a bumpy, undynamic ride. As producer, he is responsible for the cheap-looking production. And as star actor, he is plainly coasting. Brit actors Warren Clarke (as Pavel Upenskoy), Ronald Lacey (as Semelovsky), Kenneth Colley (as Colonel Kontarsky), Nigel Hawthorne (as Pyotr Baranovich) and Clive Merison as (Major Lanyev) are all condemned to play Russians, and quite badly they do it too.
After The Eiger Sanction (1975) and The Gauntlet in 1977, Firefox was another sign that Eastwood's career was waning in the late Seventies and early Eighties before its rebirth in the Nineties.
Writers Alex Lasker and Wendell Wellman's screenplay is based on Craig Thomas's novel.
It runs an overling 137 minutes, but the cut version runs 124 minutes and only 119 minutes on home entertainment.
Also in the cast are David Huffman, Klaus Löwitsch, Stefan Schnabel, Thomas Hill, James Staley, Kai Wulff, Dimitra Arliss, Austin Willis and Michael Currie.
© Derek Winnert 2016 Classic Movie Review 4110
Check out more reviews on http://derekwinnert