Finding Dory **** (2016, voices of Ellen DeGeneres, Albert Brooks, Ed O'Neill) – Movie Review
Pixar's long-awaited sequel to its 2003 Finding Nemo plunges swimingly back into Nemo's beautifully realised aquatic world with a delightful mix of the original favourite underwater characters and some delightful new characters, including octopus Hank (Ed O'Neill), whale shark Destiny (Kaitlin Olson) and laid back sea lions Fluke and Rudder (inexplicably but amusingly voiced by The Wire stars Idris Elba and Dominic West).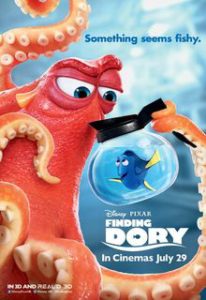 Unfortunately, poor Dory (voice of Ellen DeGeneres) has lost both her short-term memory and her parents. As Oscar Wilde (very nearly) said: 'To lose one's memory may be regarded as a misfortune; to lose both parents looks like carelessness.'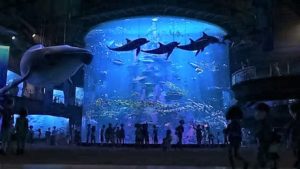 But now the ever-resourceful and upbeat Dory starts to recall her long-lost family and off she goes on an adventure to find them, accompanied as before by clownfish Marlin (Albert Brooks) and Nemo (Hayden Rolence). However, when Dory is captured and put in the Monterey Marine Life Institute housing diverse ocean species, she must plot to escape, save parents Jenny and Charlie (Diane Keaton, Eugene Levy) from captivity, and finally reunite with them.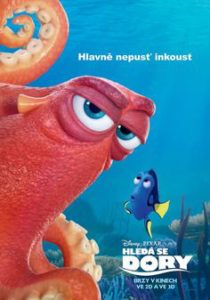 Probably inevitably, Finding Dory suffers from the usual sequel problems of a lack of freshness and a lack of a really good story to tell, plus a lack of a strong ending. It turns out that Finding Nemo is a one-off animated classic that didn't need a sequel at all. Nevertheless, Finding Dory is a gentle, pleasing, simple and amiable entertainment, with a lot of chuckles. And it is welcome as a sweet, civilised, well-organised, nicely animated, orderly movie in an increasingly chaotic and troubling world, teaching kids nice simple life lessons.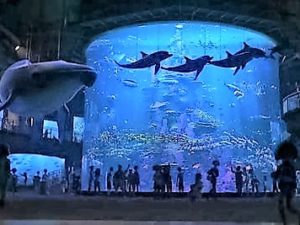 For example, if it doesn't work out, there's always another way. Of course that's a bit like 'if at first you don't succeed, try, try, try again.' It would be churlish to point out that there are variants on this, like 'If at first you don't succeed, try, try again. Then quit. There's no point in being a damn fool about it.' That is from W C Fields, by the way. Or, better still, from Quentin Crisp: 'If at first you don't succeed, failure may be your style.'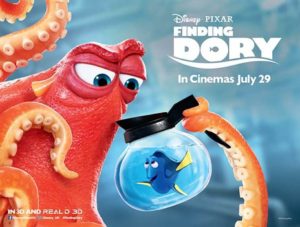 Anyhoo, as Dory would say, DeGeneres does a grand job on vocals, establishing a real character and a good sense of wit and fun, and all the new characters I liked. But Marlin and Nemo seem to get lost in the background somewhere. Maybe they'll go Finding Marlin and Nemo next time, and with a better story to tell.
© Derek Winnert 2016 Movie Review
Check out more reviews on http://derekwinnert