Fathers' Day ** (Robin Williams, Billy Crystal) – Classic Movie Review 1571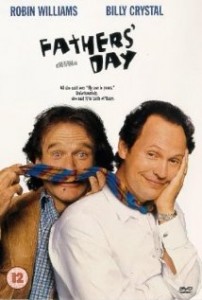 Robin Williams and Billy Crystal star together for the first time in director Ivan Reitman's wobbly, forgettable 1997 comedy based on a French movie – Les Compères by Francis Veber – that is amusing and enjoyable enough but was rather funnier in its original version.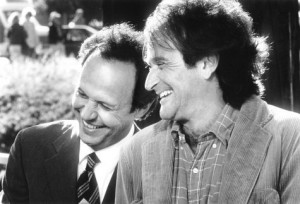 It follows the misadventures of two childless middle-aged strangers, smart aleck lawyer Jack Lawrence (Crystal) and goofy depressed writer Dale Putley (Williams), who find themselves partnered together in a search for runaway teenager Scott (Charlie Hoffheimer). Each has been told by the same former girlfriend, Collette (Nastassja Kinski), that he may have fathered the boy 16 years ago, as part of her effort to get help in locating her son.
Jack and Dale discover their son is following a rock band called Sugar Ray around, so they go to Sacramento and find their drunk, love-struck son, who escapes. Can they find him again and who is the real father?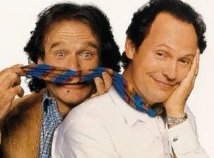 Sluggishly handled and spottily written, it has one main charm in the two funny stars who raise infectious laughs despite the lack of better quality in the material. The star duo and a handful of amusing scenes make it tolerable, but by and large it's a wasted opportunity. Hoffheimer, Kinski and Julia Louis-Dreyfuss hardly get a look in for the comedy action.
The screenplay is by comedy experts Lowell Ganz and Babaloo Mandel, known for their work on Splash (1984), Parenthood (1989), City Slickers (1991), A League of Their Own (1992), Multiplicity (1996),  and Robots (2005).
Williams, Crystal and Louis-Dreyfus also starred in Woody Allen's Deconstructing Harry that same year.
Billy Crystal presents the tribute to Robin Williams at the August 25 2014 Emmy Awards.
© Derek Winnert 2014 Classic Movie Review 1571
Check out more reviews on http://derekwinnert.com/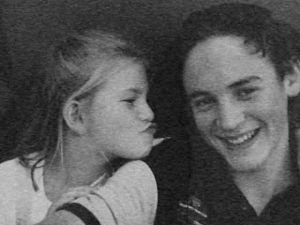 Charlie Hofheimer and Caroline Reitman.