Fast & Furious *** (2009, Vin Diesel, Paul Walker, Michelle Rodriguez, Jordana Brewster) – Classic Movie Review 542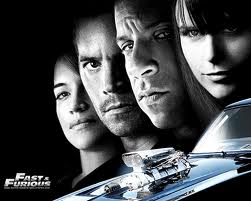 For the first time since 2001's The Fast and the Furious, original models Vin Diesel and Paul Walker reunite in 2009 for a new part – episode four of the total-testosterone exotic cars saga, directed by Justin Lin, the maker of the unconnected part three, The Fast and the Furious: Tokyo Drift (2006).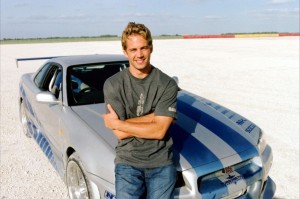 Looking older and no wiser, but just as fit, Diesel and Walker fight a bit before joining forces to confront a shared enemy – a heroin importer – and bring him down by infiltrating his operation. A no-brainer of an action movie, glorifying fast cars and gratuitous mindless violence, it is undermined with an incomprehensible, disposable plot. But this awesomely flashy trash is nevertheless still incredibly enjoyable and it certainly delivers on the high-octane action front. Although maybe we should call it a guilty pleasure.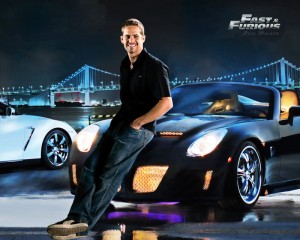 Would some credibility in the story and action be too much to ask? Can't we enjoy some actual stunt driving rather than thrill to the impossible CGI action on show? Apparently not.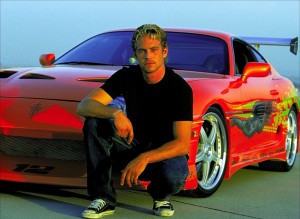 But the extremely likeable Diesel and Walker have great rapport and carry off their no-acting-required roles as Dominic Toretto and Brian O'Conner in some very considerable style. And it all moves so heart-poundingly fast and furious that it's dazzling and should have you cheering in your seat. Jordana Brewster and Michelle Rodriguez are also back in their essential support roles as Mia Toretto and Letty.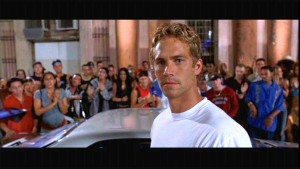 Taking more than $70 million on its US opening weekend (far and away the most any movie has ever earned in April), it sparked a huge demand for more sequels. And Fast & Furious 5 [Fast Five ] (2011) and Fast & Furious 6 (2013) soon followed in quick succession, both also directed by Justin Lin, with Fast & Furious 7 [Furious 7] in 2015.
© Derek Winnert 2013 Classic Movie Review 542
Check out more reviews on http://derekwinnert.com