Fanny and Alexander [Fanny och Alexander] ***** (1982, Bertil Guve, Pernilla Allwin, Ewa Fröling, Kristina Adolphson, Allan Edwall) – Classic Movie Review 3934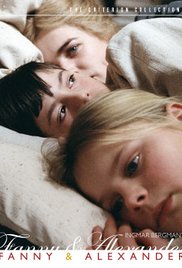 Writer-director director Ingmar Bergman (1918–2007) retired from cinema film-making after this stupendous, four Oscar-winning 1982 swansong to the movies. It is a beautiful, endlessly rewarding, masterly and sumptuous family saga, full of telling references to both his life and work.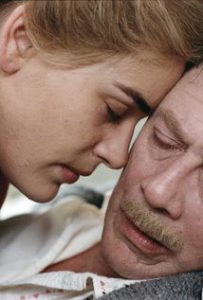 It tells the tale of the well-off Ekdahl family who join up to celebrate Christmas in 1907 in Bergman's hometown of Uppsala at the house of the paternal family, led by the family matriarch, their grandmother, Helena Ekdahl (Gunn Wållgren). We follow their eventful saga over the next two years and eventually concentrate on the children and their mother (Ewa Fröling). Pernilla Allwin and Bertil Guve play the adolescent siblings Fanny and Alexander.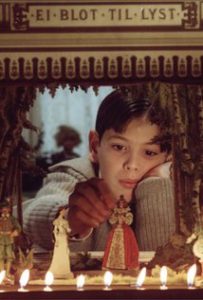 It won Oscars for 1984 Best Foreign Language Film, Best Art Direction-Set Decoration (Anna Asp, Susanne Lingheim), Best Costume Design (Marik Vos-Lundh) and Best Cinematography (Sven Nykvist). Oddly, Bergman's two nominations for Best Director and Best Original Screenplay didn't land him an Oscar. It also won Best Foreign Film at the Golden Globes, but Nykvist's Best Cinematography was its sole Bafta win.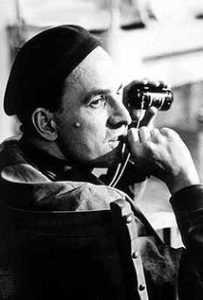 The 188-minute feature film version is arguably the more satisfying experience. There are, perhaps, some longueurs over such a long running time in the TV mini-series version which runs 312 minutes, but overall, both as a mini-series or cinema movie, this is a truly magical film.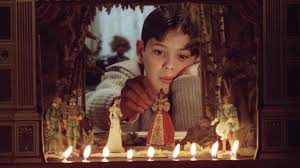 It also stars Kristina Adolphson, Gunn Wållgren, Boerje Ahlstedt, Christina Schollin, Allan Edwall, Jan Malmsjö, Lena Olin, Pernilla August, Jarl Kulle, Erland Josephson, Harriet Andersson and Gunnar Björnstrand.
© Derek Winnert 2016 Classic Movie Review 3934
Check out more reviews on http://derekwinnert.com