Eyes of Laura Mars ** (1978, Faye Dunaway, Tommy Lee Jones, Brad Dourif, Raul Julia, René Auberjonois, Lisa Taylor, Darlanne Fluegel) – Classic Movie Review 4141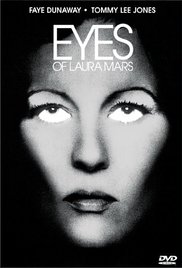 Director Irvin Kershner's trashy 1978 occult psycho-chiller is frankly incredible and distasteful and has a particularly nasty tone. It is packed with irritating red herrings and climaxes with an unconvincing twist ending.
However, Faye Dunaway, who had just won an Oscar for Network, shines as the famous glamorous fashion photographer Laura Mars, who specialises in stylized violence. Unfortunately, the images in her chic but kinky photographs correspond to the actions of a grisly murderer, so she develops the ability to see through the eyes of a killer.
There are lots of fascinating ideas here in John Carpenter's disturbing story and screenplay (with David Zelag Goodman). But Kershner fails to keep the tension tight enough and the film tails off into pretension and an over-exposed ending.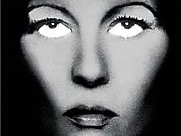 The high-class cast does its very best, and the film is visually exciting in cinematographer Victor J Kemper's images. But the chilly movie lacks warmth and focus. And it is a big flaw and drawback to excitement that the killer is far too obvious much too early on.
Also in the top cast are Brad Dourif, René Auberjonois, Raul Julia, Frank Adonis, Rose Gregorio, Lisa Taylor, Darlanne Fleugel, Bill Boggs, Steve Marachuk, Meg Mundy, Marilyn Meyers, Gary Bayer, Mitchell Edmonds and Michael Tucker.
On a $7 million cost, it grossed $20 million, making it a box office hit after mixed reviews. On the plus side, it helped propel Carpenter's career and Kershner's too when George Lucas hired him for The Empire Strikes Back, impressed after seeing a rough cut of the film.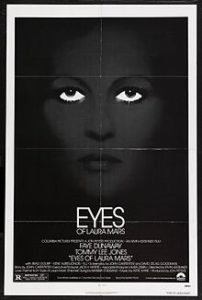 Carpenter wrote the spec script then titled Eyes, which became his first major studio film. The late H B Gilmour later wrote a novelisation.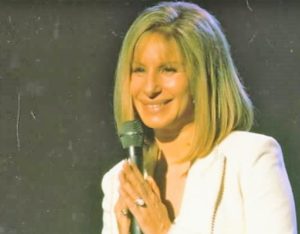 Barbra Streisand, who sings the title song 'Love Theme from Eyes of Laura Mars (Prisoner)' [words and music by Karen Lawrence and John Desautels], turned down the star role for producer Jon Peters (then her boyfriend) because she said it was too violent and didn't like 'the kinky nature of the story', though the violence and nudity are edited down in the TV version.
After singing the power ballad 'Prisoner' on the soundtrack, Streisand scored a moderate hit with the record, which peaked at number 21 on the Billboard Hot 100.
Working as hairdresser to the stars, Peters fell in love with his client Streisand and managed her early music and film career, producing her 1976 remake of A Star Is Born.
© Derek Winnert 2016 Classic Movie Review 4141
Check out more reviews on http://derekwinnert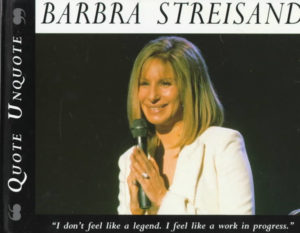 Derek Winnert is the author of Barbra Streisand Quote Unquote.