Extreme Prejudice ** (1987, Nick Nolte, Powers Boothe, Michael Ironside) – Classic Movie Review 5460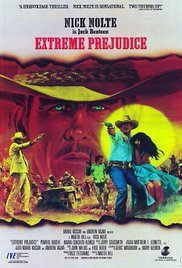 Director Walter Hill's disappointing 1987 movie kind of works as a basic action thriller but tells an extremely scrappy, violent and confused story. It reunites Hill with Powers Boothe after Southern Comfort (1981).
Nick Nolte stars as nice guy Texas Ranger Jack Benteen, who finds himself battling his former childhood friend, drug baron Cash Bailey (Powers Boothe), with the help of a government-backed team of Vietnam vets led by Major Paul Hackett (Michael Ironside).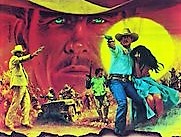 Hill seems to be aiming at a jokey homage to Sam Peckinpah's The Wild Bunch (1969), with a climactic conflict recalling that film's famous blood-spattered finale, a similar huge body count, and the occasional injection of gallows humour. Hill worked with Peckinpah on The Getaway (1972) and agreed he 'tipped my hat to Sam a couple of times' in Extreme Prejudice.
It ends up as desperate all-action stuff with only momentary stops to include love interest (Maria Conchita Alonso as Jack's girlfriend Sarita) and the over-complex double and triple crosses that undermine the main thrust of the story.
It also stars Rip Torn as Sheriff Hank Pearson, Clancy Brown as Master Sergeant Larry McRose and William Forsythe as Sergeant Buck Atwater.
Also in the cast are Larry B Scott, Matt Mulhern, Dan Tullis Jr, John Dennis Johnston, Luis Contreras, Carlos Cervantes and Marco Rodriguez.
It flopped. On a $22 million cost, it grossed only $11 million in the US.
The story is by John Milius and Fred Rexer. It is written by Deric Washburn and Harry Kleiner, Matthew F Leonetti, produced by Buzz Feitshans, scored by Jerry Goldsmith and set designed by Albert Heschong.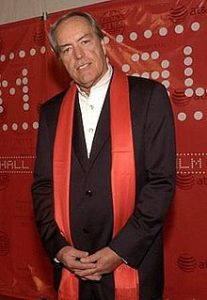 RIP Powers Boothe, who died of natural causes on 14 May 2017, aged 68.
© Derek Winnert 2017 Classic Movie Review 5460
Check out more reviews on http://derekwinnert.com