Extreme Ops ½ (2002, Devon Sawa, Rufus Sewell, Bridgette Wilson-Sampras, Rupert Graves) – Classic Movie Review 5462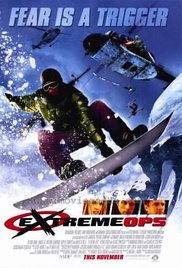 Devon Sawa, Rufus Sewell, Bridgette Wilson-Sampras and Rupert Graves star in director Christian Duguay's handsome-looking but mindless 2002 movie that at least looks like it provided a great winter sports holiday for all concerned.
But, unfortunately, it is an abysmal, almost surreally nonsensical action thriller, expensively set in the Austrian mountains, where a Serbian war criminal is hiding out while an advertising crew is filming the enthusiasts who practising extreme sports and the fans who are enjoying the snow. This leads to the sports fans accidentally stopping the terrorist cell and a life-or-death chase through the mountains.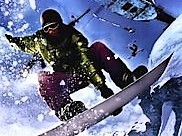 It is written by Michael Zaidan from a story by Timothy Scott Bogart and Mark Mullin. You wouldn't thing a movie involving mountain skiing, snowboarding, sky diving, white water rafting, helicopters, motorcycles and base jumping could be boring, but it is.
Also in the cast are Heino Ferch, Joe Absolom, Jana Pallaske, Klaus Löwitsch and Jean-Pierre Castaldi.
© Derek Winnert 2017 Classic Movie Review 5462
Check out more reviews on http://derekwinnert.com