Expresso Bongo **** (1959, Laurence Harvey, Sylvia Syms, Yolande Donlan, Cliff Richard) – Classic Movie Review 3952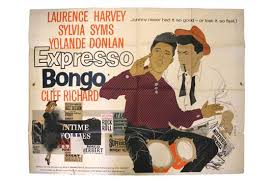 Director Val Guest's 1959 British musical drama is a fascinating period piece, and snapshot of a long-ago time and place. It is far more fragrant of its era than the Eighties homage movie Absolute Beginners and a much more interesting film altogether.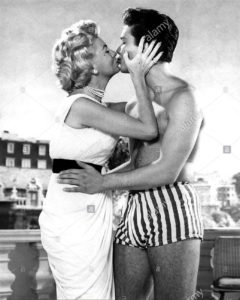 Laurence Harvey stars as a seedy, cynical London Soho talent agent called Johnny Jackson, who discovers a bongo-playing teenage singer named Bert Rudge (the 18-year-old Cliff Richard) and turns him into an international music hit star as Bongo Herbert.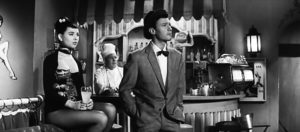 Old smoothie Harvey doesn't have much of an acting reputation, but here he is in his element: stylish, slightly sinister and convincing. Perhaps he deserves a re-assessment and a new second opinion. A chubby, lip-curling Cliff just plays himself – and rather well too, in his second film, after Serious Charge (1959). It also stars Sylvia Syms and Guest's wife Yolande Donlan.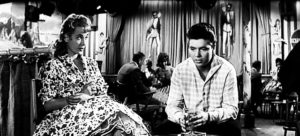 Also in the cast are Meier Tzelniker, Gilbert Harding, Ambrosine Phillpotts, Eric Pohlmann, Wilfrid Lawson, Hermione Baddeley, Reginald Beckwith, Martin Miller, Avis Bunnage, Barry Lowe, Kenneth Griffith, Susan Hampshire, Peter Myers, Esma Cannon Wolf Mankowitz, Norman Parnell, Pamela Morris, Patsy Dalton and Paula Barry.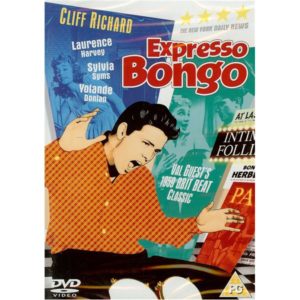 Also in the cast are Rita Burke, Susan Burnet, Roy Everson, Katherine Keeton, Burt Kwouk, Copeland Lawrence, Patricia Lewis, Peter Myers, Maureen O'Connor, Norma Parnell, Lisa Peake, Christine Phillips and Sylvia Steele.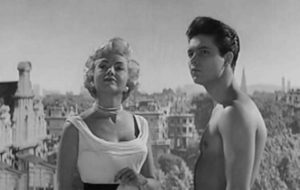 It is based on Wolf Mankowitz and Julian Moore's theatre play stage satire on the skiffle phenomenon, which starred Paul Scofield and Charles Gray on the London stage. Alas, the songs aren't much good: almost certainly no one – not even Cliff Richard – could ever have had a hit career with 'Nausea', 'Shrine on the Second Floor', 'I've Never Had It So Good'.
© Derek Winnert 2016 Classic Movie Review 3952
Check out more reviews on http://derekwinnert.com