Epic *** (2013, voices of Amanda Seyfried, Josh Hutcherson, Beyoncé, Chris O'Dowd, Colin Farrell, Jason Sudeikis, Christoph Waltz, Aziz Ansari) – Movie Review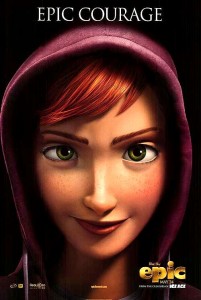 'My dad always told me stories about a hidden world where brave warriors watch over and protect us.' So says our feisty young heroine Mary Katherine (or just MK) in Blue Sky Studio's undeniably well-meaning and very good natured but alas rather moderate 3D animation, mainly for kids.
Its slight fairy tale story is way over-extended to fill 100 minutes and, though it's quite sweet, it lacks much in the way of charm, excitement and thrills, and especially that magic that the best animations have. And, with a bit of Brave, Rise of the Guardians, FernGully, Arthur and the Invisibles and Avatar, you feel you've been here before. Been there done, that, so what's new?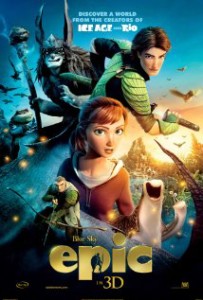 However, we should cheer the rare sighting of a female protagonist in an animation, apparently the Twentieth Century Fox Animation studio's first since Anastasia. MK is a teenager, living with her pet dog Ozzy and her eccentric boffin dad, Professor Bomba (Jason Sudeikis), who is always experimenting ineffectively and wants to prove his theory that a group of warrior guardians live in the forest and have a mission to protect it. Unhappy to be living with her dad on the death of her mother, MK is fed up with him and doesn't believe in his far-fetched ideas and all his nonsense.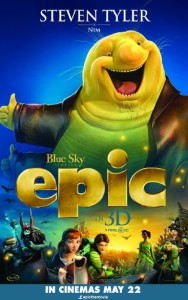 One day, woodland creatures called the Leaf Men get into dad's lab, and MK's shrunk after touching a glowing leaf and transported to a forest, where a battle between good and evil's being staged, with the fate of the forest and indeed whole world at stake, that kind of thing. So you can see that, once the intriguing enough situation has been carefully set up, the movie is going to proceed in entirely predictable directions, and this is does, rather sedately.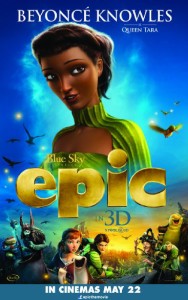 At the same time, we should praise the painstakingly created detail in the animation. Visually, it may not be outstanding but it does feel like a labour of love from the creators of Ice Age and Rio. Just look at the work that's gone into making the trees, leaves and grass in the forest – and this is where the 3D comes in. And Danny Elfman's spirited, haunting score, as usual, is an ace in the film's hand.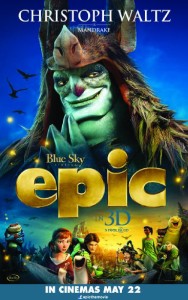 On paper, the cast's appealing but on screen much more vocal weight and authority are needed. Amanda Seyfried provides the voice of MK, Colin Farrell is Ronin and Josh Hutcherson in Nod. These are all very good actors, but they need their faces and bodies to make their impact on screen. They have good voices but they're lightweight and lack stature and impact. On this form, none of the three actors seems a natural for an animation; and recasting the movie would improve things a bit.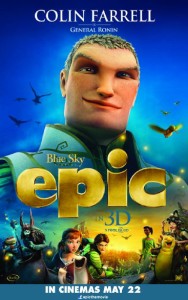 On the other hand, having a comedian like Chris O'Dowd in the cast is a good idea. He provides the inimitable, immediately recognisable tones of the talking snail Grub, along with some much needed laughs, adding a sense of fun that's largely missing in a movie that seems to be taking itself far too seriously. Aziz Ansari also jollies things up as Grub's pal, the talking slug Mub. They're funny and good entertainment value and could easily star in their own movie. And Christoph Waltz has loads of fun as the villain Mandrake, whose evil plan is to destroy the forest, which naturally, he claims, 'belongs to the darkness'.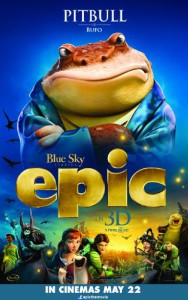 The cast member who's most likely to attract attention and lines at the cinema is Beyoncé Knowles, who plays Queen Tara, though it turns out she's a bit of a side issue. The role's not too extended, so happily there's not too much strain on Beyoncé's voice, and eventually she gets to sing her own co-written number Rise Up, not one of her very best.
At any rate, with thankfully no smut or fart jokes, it's safe, wholesome entertainment for parents to take along their little kids, who might even find themselves cheering on MK and her forest pals. The film's inspired by William Joyce's books The Leaf Men and The Brave Good Bugs, which might be worth a look.
© Derek Winnert 2013 Movie Review
Check out more reviews on http://derekwinnert.com