Endless Night ** (1972, Hayley Mills, Hywel Bennett, Britt Ekland, George Sanders, Per Oscarsson, Lois Maxwell, Peter Bowles) – Classic Movie Review 4033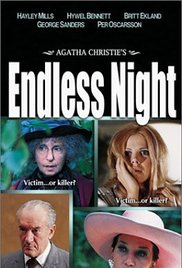 Writer-director Sidney Gilliat re-pairs the hit young star-player team from The Family Way (1966) and Twisted Nerve (1968), Hayley Mills and Hywel Bennett, for another creepy thriller, a heavily reworked 1972 film version of a well-regarded Agatha Christie novel.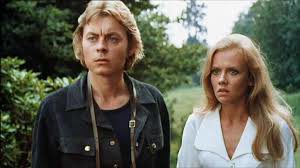 Mills and Bennett reconvene to much less success than in The Family Way as a rich American heiress Ellie Thomsen (Mills) in England who marries a chauffeur Michael Rogers (Bennett) and meets with murder, madness and mayhem when the newly-wed couple are threatened after building their dream home on supposedly cursed land.
Michael is not popular with Ellie's greedy family or her interfering best friend Greta (Britt Ekland).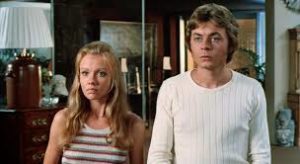 Gilliat manages to stir up some of ye grippinge olde Englishe tension and suspense. But – fasten your seat belts – fairly dull characters and a rather obvious plotline make this a bumpy night, though the endlessly twisty ending is good.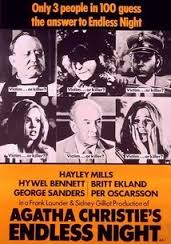 George Sanders as the family lawyer Andrew Lippincott, Per Oscarsson as the Swedish architect Santonix, Lois Maxwell and Peter Bowles, Aubrey Richards, Ann Way, Patience Collier, David Bauer, Helen Horton, Madge Ryan, Windsor Davies and Walter Gotell complete a very good cast.
Mills's singing voice is dubbed by Shirley Jones.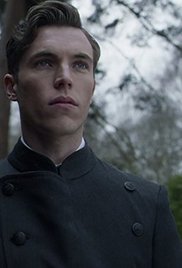 Pulblished in 1967, the book was one of Christie's favourites of her own works and received some of her best reviews.
As for the movie, Christie had reservations about the use of sex scenes to enliven the plot.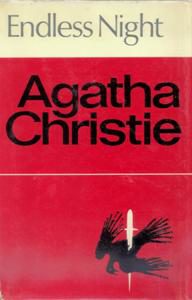 It was filmed for TV in 2014 with Julia McKenzie as Miss Marple and Tom Hughes as Michael Rogers and Joanna Vanderham as heiress Ellie.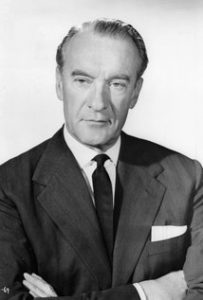 Tragically, George Sanders committed suicide on aged 65, before the film's release on 5 October 1972.
© Derek Winnert 2016 Classic Movie Review 4033
Check out more reviews on http://derekwinnert