Emma ***** (1996, Gwyneth Paltrow, Jeremy Northam, Ewan McGregor, Phyllida Law, Sophie Thompson, Alan Cumming, Toni Collette, James Cosmo, Greta Scacchi) – Classic Movie Review 439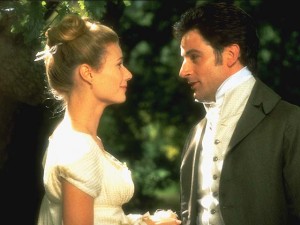 Gwyneth Paltrow as the endlessly interfering Emma Woodhouse and Jeremy Northam as her eventual true love Mr Knightley are splendid in what had been the long awaited film of Jane Austen's dazzlingly brilliant novel.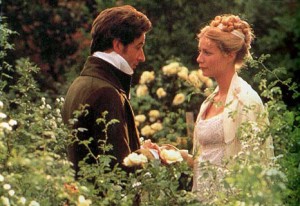 The romantically-inclined Emma delights in meddling in other people's affairs. Yet she is a hopeless matchmaker and even worse about her own feelings, taking on Mr Knightley instead of falling for him.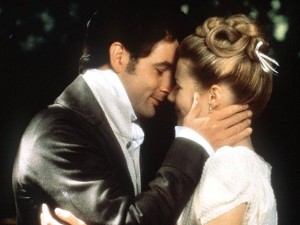 Writer-director Douglas McGrath's 1996 release is as good a film as anyone could possibly make from this delightful, scintillating romantic material. Rachel Portman's ideal, haunting music won her the Best Original Score Oscar in 1997. Ruth Myers's wonderful costume designs were nominated.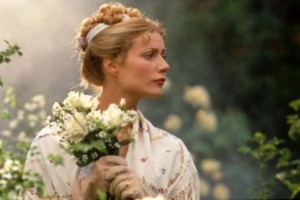 The one downside is that Ewan McGregor is just terrible trying to do an English accent and look in period as Frank Churchill. He won the London Film Critics award as British Actor of the Year – but not for this one, it was for Trainspotting, Brassed Off and The Pillow Book.
Phyllida Law and her daughter Sophie Thompson (Emma Thompson's sister) are stupendous playing mother and daughter, their real-life relationship, as Mrs and Miss Bates. Alan Cumming and Toni Collette also score as the Reverend Elton and Harriet Smith.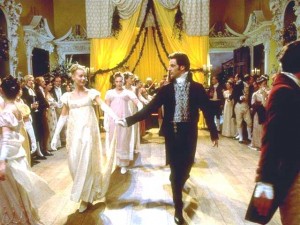 Paltrow's period English accent is just brilliant and McGrath's dedicated, dynamic direction is a major asset, too. It's a splendid show!
© Derek Winnert 2013 Classic Movie Review 439
Check out more reviews on http://derekwinnert.com/