East Is East **** (1999, Om Puri, Linda Bassett, Jimi Mistry) – Classic Movie Review 1042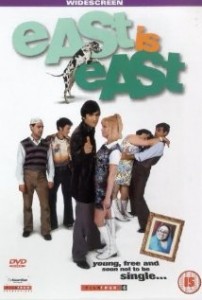 Director Damien O'Donnell's 1999 Film Four movie proved a very big popular hit in the UK.
Om Puri brings a tragic dimension to what is basically a sitcom about a traditional Seventies Pakistani father who tries to impose the old strict Muslim ways on his family of seven children, who are integrated into English life and start to reject their father's rules.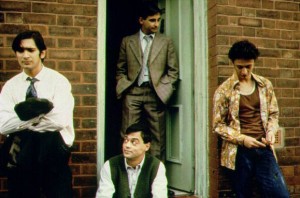 Puri is outstanding as 1971 Salford fish-and-chip shop owner George Khan and Linda Bassett is excellent as his English wife Ella.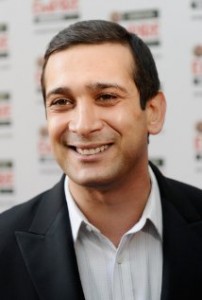 Jimi Mistry makes as strong impression as the son, Tariq Khan.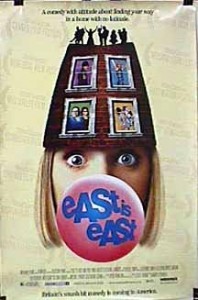 There are quite a few large-hearted, easy-going laughs to be found here, especially in the broad performances. But when the film becomes serious, it starts to get very disturbing and uncomfortable. And the mix of sitcom and serious culture-clash issues doesn't really gel that easily or comfortably.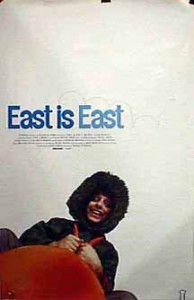 However, it was a huge success at home, taking over £10million in the UK, against a cost of under £2million, a rare example of a Britflick that effortlessly made a profit on its home cinema release alone. It even took a little bit of money in the US, another $4,170,647.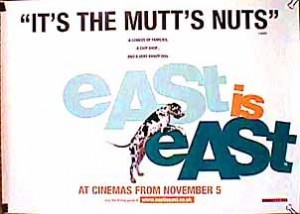 Ayub Khan-Din's screenplay, based on his stage play, provides a lot of funny lines and a lot of home truths too, but it is ambiguous in its crucial attitude towards the father. Though he's shown as an abuser, hitting his wife, the script seems to accept his essential decency. Still, East Is East does display some considerable intelligence and a good nature.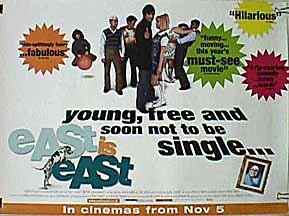 There is quite a lot of swearing and some domestic violence.
Also in the cast are Jordan Routledge. Emil Marwa, Archie Panjabi, Chris Bisson, Raji James, Ian Aspinall, Lesley Nicol, Emma Rydall, Ruth Jones and Ben Keaton.
A sequel followed in 2010: West Is West.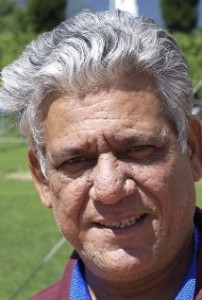 The prolific, distinguished, much-loved  actor Om Puri notched up over 300 acting appearance credits, including Gandhi (1982), My Son, the Fanatic (1997) and The Hundred-Foot Journey (2014). He died of a heart attack on 5 January 2017, aged 66.
(C) Derek Winnert 2014 Classic Film Review 1042 derekwinnert.com