Duel in the Sun **** (1946, Jennifer Jones, Joseph Cotten, Gregory Peck, Lillian Gish, Walter Huston, Lionel Barrymore, Herbert Marshall, Charles Bickford) – Classic Movie Review 4103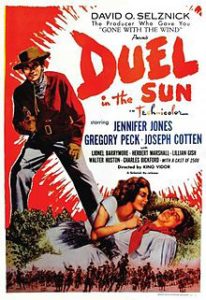 Producer David Selznick's rousing 1946 Technicolor Western is blatantly obvious, luridly colourful and terribly kitsch. Selznick was aiming to repeat his success with Gone with the Wind, but he constantly interfered with his six top directors (King Vidor got sole credit) and three cinematographers, Lee Garmes, Harold Rosson and Ray Rennahan, preventing them from doing their finest work. It's not really a good film, but it is a very entertaining one anyway. However, it was nominated for Academy Awards for Best Actress (Jennifer Jones) and Best Supporting Actress (Lillian Gish).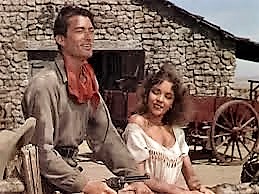 Of the three main stars, Selznick's later wife Jennifer Jones (they married in 1949) and Gregory Peck are miscast and unbelievable in their roles, and Joseph Cotten seems uneasy in his. But the old-time star supporting player cast is grand and glorious: Lionel Barrymore (as the patriarch Senator McCanles), Lillian Gish as Laura Bell, Walter Huston as Sinkiller the Preacher, Herbert Marshall as Scott Chavez and Charles Bickford as Sam Pierce.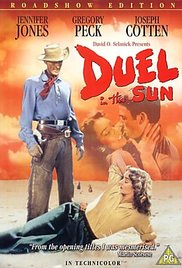 Jones glares and glowers gloomily as Pearl Chavez, a wayward Mestiza (half-Native American) minx who goes to live with her Caucasian relatives, and brings lust in the dust to battling good and bad brothers Jessie and Lewt [Lewton] McCanles (Cotten and Peck).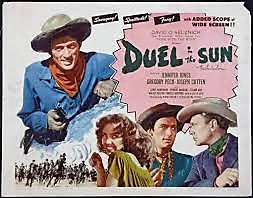 It ends up as grand, lurid, over-the-top entertainment, packed with unforgettable moments, including the bloody climactic shootout. But it is not at all the thing for action fans because it is more a soap opera than a Western. And, enjoyable though it is, never attains the stature of its great rival Gone with the Wind.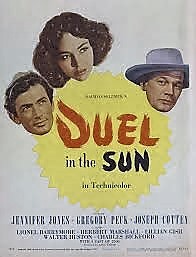 Selznick, Oliver H P Garrett and Ben Hecht worled on the screenplay, based on Niven Busch's 1944 novel of prejudice and forbidden love.
The other directors are William Dieterle, Otto Brower, Sidney Franklin, William Cameron Menzies and Josef von Sternberg, as well as Selznick himself.
Also in the cast are Tilly Losch, Joan Tetzel, Harry Carey Sr, Otto Kruger, Sidney Blackmer, Butterfly McQueen, Frank Cordell, Lane Chandler, Victor Kilian, Bert Roach, Si Jenks, Hank Worden, Charles Dingle, Scott McKay, Griff Barnett, Hank Bell, Al Taylor, Dan White, Francis McDonald, Tom Dillon, Johnny Bond, Robert McKenzie, Rose Plummer and Lloyd Shaw.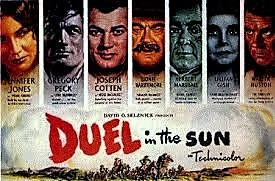 The much scoffed-at movie was derided at the time as 'Lust in the Dust', a title borrowed for the 1985 Tab Hunter-Divine Western parody Lust in the Dust. The film was heavily edited to get past the censors and a scene in which Pearl dances seductively for Lewt was cut. Those were the days! No seductive dancing in movies!
Martin Scorsese says it was the first film he saw and holds it in high regard.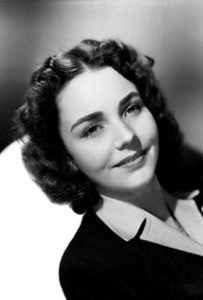 The movie was highly controversial because of its sexual content and Selznick's relationship with Jones, which broke up both their marriages. Jones was married to actor Robert Walker, with two children, but divorced on 20 June 1945. Selznick was married to Irene Mayer the daughter of MGM boss Louis B Mayer, with two children, but divorced on 21 January 1949.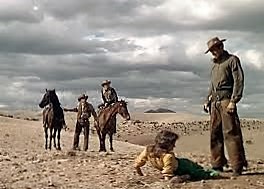 But it survived bad press to be a hit. However, because of the huge production costs of $6,480,00, a $2 million advertising campaign and Selznick's costly distribution tactics, the film only broke even, despite earning $11,300,000 in North America on its initial release and much more overseas and again on a 1954 re-release.
© Derek Winnert 2016 Classic Movie Review 4103
Check out more reviews on http://derekwinnert