Drop Dead Gorgeous ***½ (1999, Kirsten Dunst, Denise Richards, Ellen Barkin, Kirstie Alley, Allison Janney, Brittany Murphy, Amy Adams, Matt Malloy, Nora Dunn, Adam West) – Classic Movie Review 1316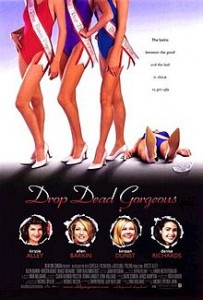 Director Michael Patrick Jann's 1999 comedy is a hilarious, bad-taste fake documentary ('mockumentary') about a Minnesota small town teen-pageant beauty contest, in which poor girl Kirsten Dunst fights it out with rich gal Richards.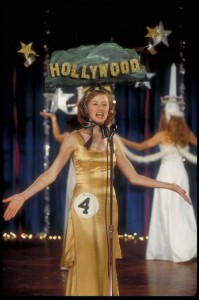 It tells of the contestants in the Sarah Rose Cosmetics Mount Rose American Teen Princess Pageant, held in the small fictional town of Mount Rose, where contestants start dying in suspicious ways.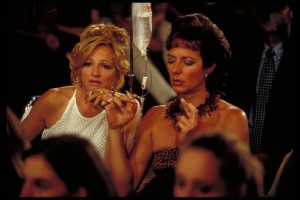 Dunst and Denise Richards are ideal, but Kirstie Alley and Ellen Barkin are super as the moms from hell. There's a perfect screenplay by Lona Williams.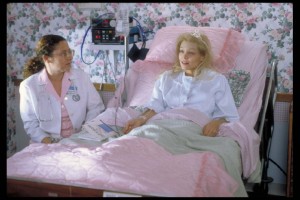 Allison Janney, Brittany Murphy, Amy Adams (in her film debut, as Leslie Miller), Matt Malloy, Sam McMurray, Mindy Sterling, Nora Dunn and Adam West are also in the cast.
Amy Adams went on to win two Golden Globes – for American Hustle (2013) and Big Eyes (2014) – but an Oscar still eludes her after five nominations.
© Derek Winnert 2014 Classic Movie Review 1316
Link to Derek Winnert's home page for more film reviews: http://derekwinnert.com/