Drive, He Said *** (1971, Bruce Dern, Karen Black, Michael Margotta, William Tepper) – Classic Movie Review 2884
Jack Nicholson co-writes (with Jeremy Larner, based on his novel), co-produces (with Steve Blauner) and makes his directorial debut in this 1971 campus-set, anti-establishment comedy drama. It expresses itself through a celebration of oddball characters, sexual quirks, locker room shower antics and strong language. [It has a UK 18 certificate and was re-rated R on appeal in the US after its original X rating.]
William Tepper stars as Hector, an American college jock who is discontented and disillusioned. He is the talented but undisciplined star basketball player for his college basketball team, the Leopards. Karen Black plays the older professor's wife Olive whom Hector loves and is having an affair with. However, she is pregnant and doesn't fully return his passion for her, not knowing whether to stay with him or leave him.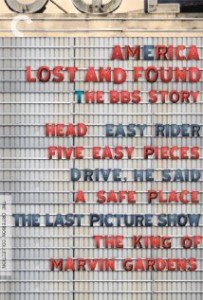 Michael Margotta plays Gabriel, Hector's pot-smoking, womanising college room-mate, who is planning to drop out of college and become a protestor. Gabriel pretends that he's mad to avoid getting drafted for Vietnam and, for him, basketball has lost its glow of attraction. Bruce Dern plays the hard-driving basketball coach, Bullion.
It is a wildly uneven, undisciplined movie, with a muddled sense of anti-establishment cultural attack that at times exhilarates but ultimately frustrates in its scattershot attack on society's sacred cows. There are several scintillating scenes, though they are all in the first two thirds of the movie, and they don't hang together as one truly satisfying whole.
It's all about the characters so a lot depends on the performances, which swing from the excellent (Bruce Dern and Karen Black) to the decent (William Tepper) to the offputting (Michael Margotta). Chinatown writer Robert Towne and cult director Henry Jaglom have small acting roles as Richard and Conrad.
Also in the cast are Michael Warren, Charles Robinson, Cindy Williams, David Ogden Stiers, June Fairchild, Don Hammer, Lyon Bernay, Bill Sweek, B J Merholz, L J Jefferson, Kenneth Bayle, Cathy Bradford, Eric Johnson, Bill Kenney, Lenny Lackabaugh, Clyde Crawford, Mark Malinsuskee, Douglas Ryan, Gunnar Malm and Bill Duffy.
Unfortunately, Drive, He Said was a commercial and critical flop. Nicholson has directed only two other films, Goin' South (1978) and The Two Jakes (1990).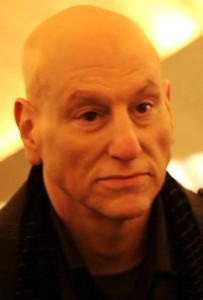 Tepper, born 1948 in the Bronx, was a 21-year-old writer-director just graduated from the UCLA Film School when his agent got him interviewed by Nicholson, who was casting Drive, He Said. Tepper wrote and produced the Ray Romano/Kevin James movie Grilled in 2006.
http://derekwinnert.com/goin-south-1978-jack-nicholson-classic-film-review-936/
http://derekwinnert.com/the-two-jakes-1990-jack-nicholson-classic-film-review-938/
© Derek Winnert 2015 Classic Movie Review 2884
Check out more reviews on http://derekwinnert.com