Downtime * (1997, Paul McGann, Susan Lynch, Tom Georgeson, David Roper) – Classic Movie Review 4184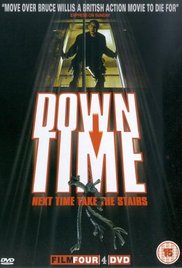 Paul McGann plays Rob, an ex-police psychiatrist who tries to talk down depressed young woman Chrissy (Susan Lynch), with five-year-old child Jake (Adam Johnston), from chucking herself off the 21st-storey balcony of a Newcastle upon Tyne tower block.
Later the trio get stuck with an old man called Pat (Birdy Sweeney) in a lift that is put out of action by the local drug-fuelled thug teenage hooligans.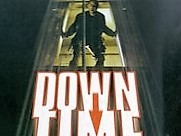 Director Bharat Nalluri's 1997 thriller is a ghastly, mechanical British attempt to mix a Die Hard-style action story with a romance and gritty realist social comment. Caspar Berry's script is inept with unspeakable dialogue and totally improbable plot contrivances.
Also in the cast are Tom Georgeson, David Roper, Denise Bryson, Adam Johnston, David Horsefield, Stephen Graham, Birdy Sweeney, David Case, Paul Johnson and Daniel Lake.
It was planned to be shot where it is set in Newcastle upon Tyne but a finance deal and full assistance caused the filming to move to Liverpool.
© Derek Winnert 2016 Classic Movie Review 4184
Check out more reviews on http://derekwinnert