Downhill Racer *** (1969, Robert Redford, Gene Hackman, Camilla Sparv) – Classic Movie Review 4181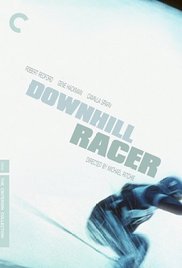 Director Michael Ritchie's attractive feature film début is a sharp and involving realist-style look at competitive sport and news-gathering. Downhill Racer is packed full of exciting shots of skiing action, thanks to cameras attached to the skiers' helmets, and handsome Alpine scenery.
Alas the 1969 public didn't take to the idea of golden boy Robert Redford playing David Chappellet, an arrogant, cocky loner picked for the American Olympic ski team as downhill racer at the Winter Olympics but he makes a good job of this unsympathetic part.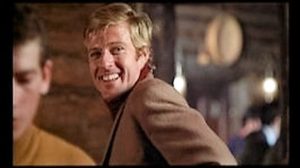 Also on the movie's plus side is Gene Hackman's strong performance as the team's coach who clashes with Chappellet. With these two scene-stealing stars on this kind of form, who is going to notice Camilla Sparv as the hero's wan love interest, Carole Stahl, a glamorous but capricious European woman with whom Chappellet has a short-lived relationship ?
James Salter writes the polished screenplay based on the novel The Downhill Racers by Oakley Hall, managing plenty of drama, lots of action and even an exciting climax.
Also in the cast are Joe Jay Jalbert, Thomas Kirk, Dabney Coleman, Karl Michael Vogler, Jim McMullan, Christian Doermer, Kathleen Crowley, Kenneth Kirk, Oren Stevens, Jerry Dexter, Walter Stroud and Carole Carle.
© Derek Winnert 2016 Classic Movie Review 4181
Check out more reviews on http://derekwinnert