Don't Bother to Knock *** (1952, Richard Widmark, Marilyn Monroe, Anne Bancroft, Donna Corcoran, Jeanne Cagney, Jim Backus, Lurene Tuttle, Elisha Cook Jr) – Classic Movie Review 5210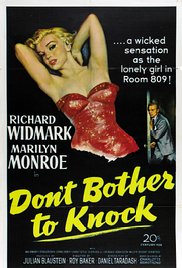 Director Roy Ward Baker's 1952 American film noir psychological mystery thriller stars Richard Widmark and Marilyn Monroe, who gives a remarkably convincing performance in a very difficult and peculiar role as Nell Forbes, a shy-seeming New York City hotel's unhinged babysitter who is suicidal as well as homicidal.
Richard Widmark is cast against type as Jed Towers, a nice pilot staying at the hotel, who tries to help little Bunny Jones (Donna Corcoran), the child Nell Forbes is supposed to be looking after when he realises that Nell's strange behaviour actually conceals the fact that she is seriously disturbed.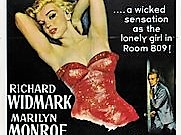 Baker's film is an interesting, rather chilling melodrama, though Daniel Taradash's often unpersuasive screenplay (based on a novel by Charlotte Armstrong) and wobbly handling damage the movie and undermine Marilyn and Widmark, who are nevertheless fine.
Unless you are a die-hard fan of Monroe's, Widmark's or Bancroft's  – but that means many of us – don't bother to watch. No, actually, do bother to watch. Certainly, give it a try.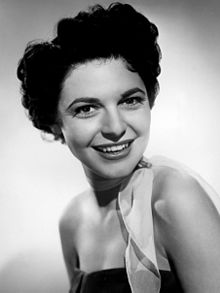 It is the 21-year-old Anne Bancroft's cinema début, as Widmark's singer girlfriend, Lyn Lesley, the bar singer at New York's McKinley Hotel. She spent the next five years in B-movies like Gorilla at Large (1954), New York Confidential (1955) and The Girl in Black Stockings (1957) then left for Broadway, returning to the screen with her Oscar-winning triumph in The Miracle Worker (1962).
Jim Backus and Lurene Tuttle play Bunny's parents Peter and Ruth Jones, guests at the McKinley Hotel, and Elisha Cook Jr plays its elevator operator Eddie Forbes, who introduces his niece Nell Forbes to them.
Also in the cast are Jeanne Cagney as Rochelle, Gloria Blondell, Verna Felton, Don Beddoe and Willis B Bouchey.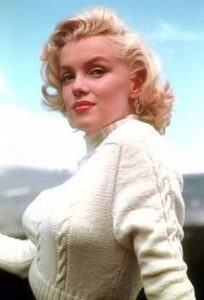 It was already Monroe's 18th movie, stretching her in a star drama role after a run of support roles, mostly in comedies, though including The Asphalt Jungle, All About Eve and Clash by Night.

Mischief and Night Without Sleep were working titles, the second used for a different 1952 20th Century-Fox film. When Jules Dassin was to direct, Dorothy McGuire was cast as the star. The title music was re-used from Widmark's Panic in the Streets (1950).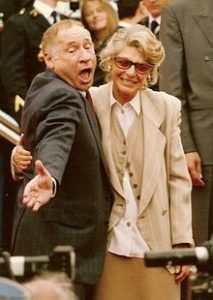 Anne Bancroft appeared with her husband Mel Brooks at the 1991 Cannes Film Festival. Brooks said said of their first meeting in 1961: 'From that day, until her death on 5 June 2005, we were glued together.'
© Derek Winnert 2017 Classic Movie Review 5210
Check out more reviews on http://derekwinnert.com