Don Jon **** (2013, Joseph Gordon-Levitt, Scarlett Johansson, Julianne Moore, Tony Danza, Glenne Headly, Brie Larson) – Movie Review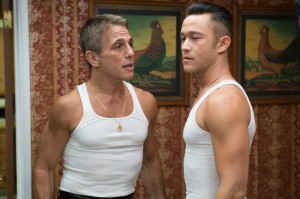 Joseph Gordon-Levitt is funny and appealing as New Jersey guy called Jon, oddly enough. He is obsessively dedicated to watching porn and masturbating, which he prefers to the real thing, even when the sizzling Scarlett Johansson comes along as his girlfriend.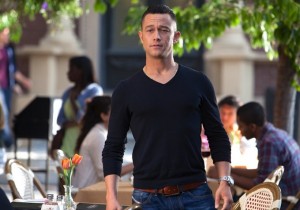 She unfortunately turns out to have unrealistic expectations of relationships too, thanks to her interest in romantic movies like Titanic. At first they seem the perfect couple. But, bit by bit, it's revealed that they are not after all made for each other. She turns out to be a controlling bitch ('watching porn and movies aren't the same thing, they give awards for movies!').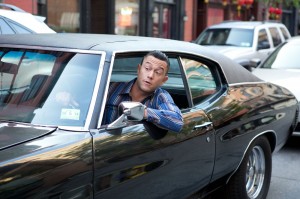 However Jon is a nice, Catholic boy, working on his own issues, just like he's working on his body at the gym, to improve himself. Though watching porn and masturbating takes up most of his time, and he's got anger in his soul (just look at that road rage!), he is working away quietly to find happiness and intimacy with another human being. And there is going to be the promised happy ending of sorts, though probably not the one people expect.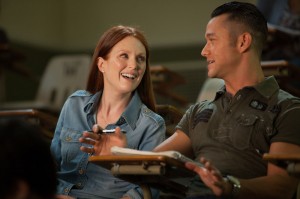 Julianne Moore is excellent, as always, as the fraught older woman ('did you just call me lady?') who's taking the same course he is. Jon won't even talk to her at first, but she's the one who going to break through his defences and allow him actually to have feelings about somebody other than himself.
Tony Danza and Glenne Headly are hilarious as Jon's Italian-American parents, and Brie Larson (from Short Term 12) finally gets one great moment as Jon's sister, who turns out to be the fount of wisdom in the family.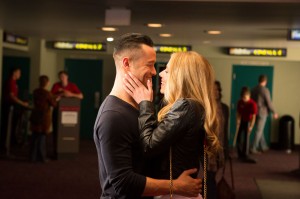 The 32-year-old Gordon-Levitt also wrote and directed this little gem, his debut feature. The setup owes a little to American Psycho, and the filming method a little to Boogie Nights. Not too much in either case, just enough to remind you of them and at the same time stay fresh, charming, truthful and original anyway. The family scenes play like an American TV sitcom, which recalls Levitt's years in 3rd Rock from the Sun. All good, it all mixes in to a sweet confection.
Levitt's star performance is very cute indeed, while Johansson kicks up quite a storm of acting, especially when she gets mad, in a tailor-made role Levitt wrote specially for her.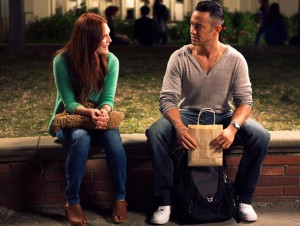 This $8 million movie grossed $25 million in the States, so the ambitious Levitt will have a chance to make more movies. I have no doubt that they will be as winning as this one.
Why has this carefully shot movie got an 18 certificate? Levitt already cut out some graphic porn footage from his original version, screened at Sundance in 2013, to get an R rating in the US and it is a moral, thoughtful tale with no graphic scenes that should be available to teenagers.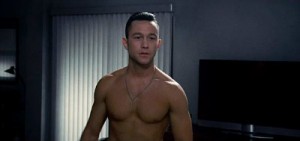 Anne Hathaway and  Channing Tatum appear in the fake movie romance Johansson takes Levitt to see. Levitt considered casting Tatum as Don Jon before taking the role himself. That's Tatum's loss.
And, yes, as the publicity says, we all want a happy ending.
Julianne Moore went on to win the 2015 Best Actress Oscar for Still Alice (2014) and Brie Larson went on to win the 2016 Best Actress Oscar for Room (2015).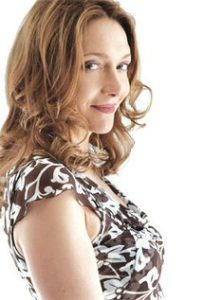 Glenne Headly died on 8 June 2017, at age 63.
http://derekwinnert.com/mysterious-skin-classic-film-review-160/
© Derek Winnert 2013 Movie Review
Check out more reviews on http://derekwinnert.com