Django the Bastard [Django il Bastardo] ** (1969, Anthony Steffen, Paolo Gozlino, Luciano Rossi) – Classic Movie Review 4940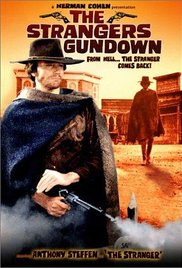 Anthony Steffen [Antonio De Teffè] takes over as Django, aka The Stranger, in co-writer/ director Sergio Garrone's predictable, but quite well made 1969 outing in the Django series of Westerns that began with Sergio Corbucci's Django in 1965.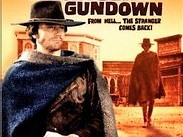 The avenging stranger plot provides the lusty and violent mixture of blood and bullets as before, with Garrone offering plenty of hints of the series's required trademark dark humour and extravagant style.
It also helps a lot that there is a strong score by composer Elsio Mancuso and good visuals by cinematographer Gino Santini.
Also in the cast are Luciano Rossi, Paolo Gozlino, Rada Rassimov, Jean Louis and Carlo Gaddi.
It is written by director Sergio Garrone and star Antonio De Teffè. It is produced by Herman Cohen and Teodoro Corrà.
Django the Bastard is also known as Django il Bastardo, Bill il Taciturno and The Stranger's Gundown.
© Derek Winnert 2017 Classic Movie Review 4940
Check out more reviews on http://derekwinnert.com