Diva **** (1981, Wilhelmenia Fernandez, Frédéric Andréi, Richard Bohringer, Roland Bertin) – Classic Movie Review 4224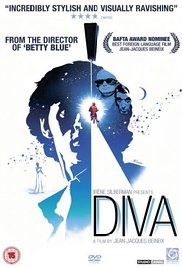 Young Parisian writer-director Jean-Jacques Beineix's 1981 French thriller is his witty, trendy and stylish film debut. Pushing a lot harder than most movies, Diva quickly became a hugely popular cult favourite in Britain.
Wilhelmenia [Higgins] Fernandez plays Cynthia Hawkins, an American opera diva who has not ever cut a disc, so a bootleg cassette recorded by young music-loving postman fan Jules (Frédéric Andréi) is a priceless recording. And so, too, is another cassette a dying prostitute drops into the fan's saddle-bag, exposing the boss of a vice racket. A mix-up over the two tapes plunges the fan into a major melée of murder and mayhem.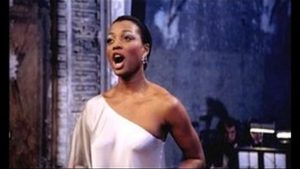 Aimed at a young, trendy audience of the early Eighties, this crowd-pleasing mixture of eye-popping gloss, offbeat humour, hard-driving action thriller, fantasy, romance and the surreal of action adds up to exuberantly done entertainment with flashes of brilliance.
Beineix adapts the novel by Daniel Odier (writing as Delacorta). Visually, Philippe Rousselot's cinematography and Hilton McConnico set designs are major assets. And the music by Vladimir Cosma is another big plus.
Also in the cast are Roland Bertin, Jean-Jacques Moreau, Chantal Deruaz, Thuy An Luu, Jacques Fabbri, Gérard Darmon, Dominique Pinon, Patrick Floersheim Champeaux, Natalie Dalian and Nane Germon.
© Derek Winnert 2016 Classic Movie Review 4224
Check out more reviews on http://derekwinnert