Dishonored **** (1931, Marlene Dietrich, Victor McLaglen, Lew Cody, Gustav von Seyffertitz, Warner Orland, Barry Norton) – Classic Movie Review 4261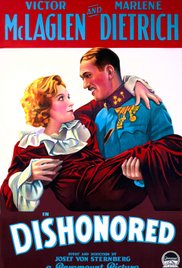 The Paramount studio decided that they wanted their goddess Marlene Dietrich to challenge rival studio MGM's mighty reigning queen of Hollywood Greta Garbo head on. So, while Garbo was making Mata Hari, they cast Dietrich as X-27, an Austrian World War One hooker-turned-seductive agent sent by the Austrian Secret Service to spy on the Russians in co-writer/ director Josef Von Sternberg's grandly stylish 1931 wartime romantic thriller.
The ideally cast Dietrich shines hypnotically with the help of Lee Garmes's luminous black and white cinematography, even when Von Sternberg and Daniel N Rubin's screenplay doesn't sparkle so brightly. Victor McLaglen co-stars as Colonel Kranau, a role turned down by Gary Cooper because he refused to work with Von Sternberg again. 'You trick men into death with your body,' McLaglen tells Dietrich. 'Gimme a kiss,' she replies.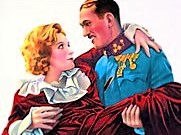 A totally committed and fired up Von Sternberg clearly feels passionate about it all and conveys that beautifully. It is Von Sternberg's second American film with Dietrich in their renowned collaboration, following Morocco (1930), with Gary Cooper.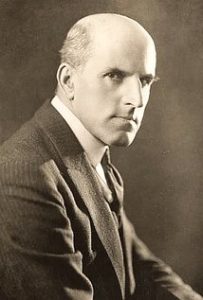 Gustav von Seyffertitz plays the Austrian Secret Service Chief, Lew Cody co-stars as Colonel Kovrin, Warner Orland plays Colonel von Hindau and Barry Norton plays the young firing squad lieutenant. Also in the cast are Davison Clark, Wilfred Lucas, Bill Powell, George Irving, Joseph W Girard, Ethan Laidlaw, William B Davidson, Buddy Roosevelt, Ruth Mayhew, Alexis Davidoff, Allan Cavan, Tom London, Paul Panzer and Harry Semels.
© Derek Winnert 2016 Classic Movie Review 4261
Check out more reviews on http://derekwinnert