Dirty Dancing **** (1987, Patrick Swayze, Jennifer Grey, Jerry Orbach) – Classic Movie Review 60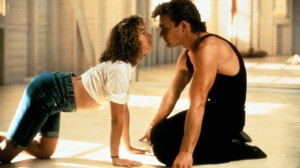 'Nobody puts Baby in the corner.'
Patrick Swayze (1952-2009) stars in one of his two most famous roles (the other is 1990's Ghost) as alluring tempter and one hell of a dirty dancer Johnny Castle, the camp instructor and local gigolo in a Catskills summer resort in upstate New York.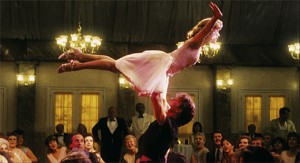 There, one summer, Johnny meets his romantic destiny in the cute and charming American middle-class teenager Frances 'Baby' Houseman (Jennifer Grey), who's recently arrived along with her doctor father, Jerry Orbach.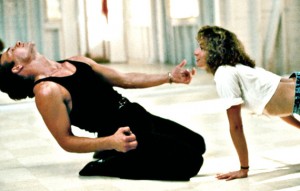 Sparks are lit, love is in the air. Baby mendaciously gets money from her dad to pay for Johnny's dance partner Penny (Cynthia Rhodes)'s under-the-counter, back-alley abortion, and soon has the hots for Johnny when she stands in as his next partner and he teaches her a new routine.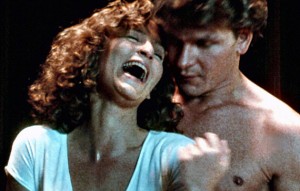 And that sure upsets daddy, as (1) Johnny's from a totally different world than Baby and (2) he, the Dad, is the one who unwittingly paid for the illegal abortion after Baby lied to him. Dad has to save the now very sick first partner Penny's life (he's a doctor, remember?). That job done, he bans Baby from associating with 'those people'.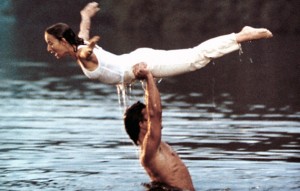 There may be little in the way of comedy, character development, outstanding acting, or even much of a story to speak of. And, unfortunately, there's hardly a full-scale musical number in sight, but this is still an extremely engaging and appealing 60s-set drama with music.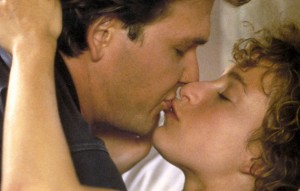 It's easy to see why it clicked big time at the box-office and has remained a much-loved favourite. That's mainly all thanks to sexy Swayze in his vibrant prime, the pleasing Grey's charming performance, and their sweet, credible chemistry together.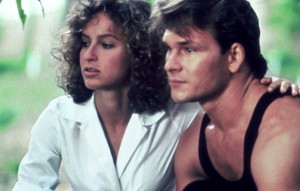 The film's appeal is also down to the story's simple, good nature and warm heart, as well as of course the promising situation of the alluring come-on of a title. It's a very romantic movie of a kind they don't make too often but is incredibly popular when they get it right. And, oh, the dancing is hot! So's the music.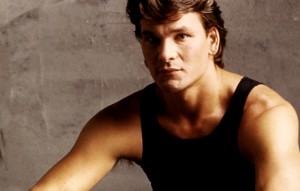 There's a super soundtrack, mostly of songs from an even older era, to put everyone in the romantic mood: 'Will You Love Me Tomorrow?', 'You Don't Own Me, 'Love Is Strange', 'Cry to Me', 'These Arms of Mine', 'Some Kind of Wonderful', 'Hey Baby', 'Hungry Eyes', 'Stay', wipe Out', 'Big Girls Don't Cry', 'Love Man' and 'Be My Baby'.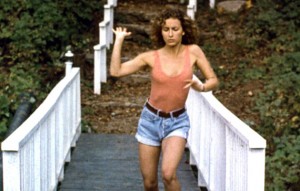 And then there's the movie's big-hit number in the catchy Oscar-winning song 'I've Had the Time of My Life', sung by Bill Medley and Jennifer Warnes, a real crowd-pleaser, plus the charming She's Like the Wind co-written and sung by Swayze.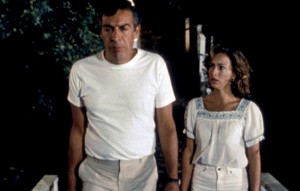 A pre-Law & Order Orbach enjoys one of his most prominent character actor roles as the, of course, eventually supportive father. It's not the most grateful of parts, but he's very effective in it. (He made 274 episodes of TV's Law & Order from 19991 till his death in 2004.)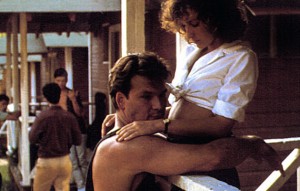 The film was lowish budget ($6million) and a mega hit, taking five times its cost back in the US alone.
It is directed by Emile Ardolino (1943-93), who won an Oscar for Best Documentary for He Make Me Feel Like Dancin' (1983). He went on to make Chances Are, 3 Men and a Little lady, Sister Act and Gypsy. It was written by Eleanor Bergstein, based on her own experiences. She too was nicknamed 'Baby' till she was 22, her father was a doctor and she and spent summer in the Catskills as a dirty dancer.
Jennifer Grey is Joel (Cabaret) Grey's daughter. The video was the first to sell a million in Britain. A TV series and stage musical followed.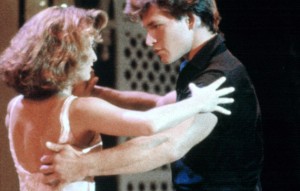 A little warning for any parents: the adult themes (abortion, love scenes, dirty dancing) and swearing are all very mild but perhaps strong stuff for younger children. It has a 15 certificate.
http://derekwinnert.com/ghost-1990-patrick-swayze-demi-moore-whoopi-goldberg-tony-goldwyn-classic-movie-review-1820/
© Derek Winnert 2013 Classic Movie Review 60
Check out more reviews on http://derekwinnert.com/