Despicable Me **** (2010, voices of Steve Carell, Jason Segel, Russell Brand, Kristen Wiig, Julie Andrews, Will Arnett) – Classic Movie Review 3969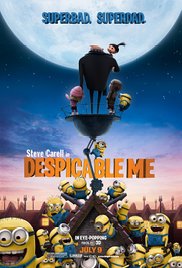 Nominated for the 2011 Golden Globe and Bafta awards as Best Animated Film, directors Pierre Coffin and Chris Renaud's delightful 2010 3D computer-animated comedy springs to life with its smashing story, superlative characters and great voice cast.
Steve Carell stars as the voice of would-be criminal mastermind Gru, who hatches a plan to steal the moon to become notorious – his route to being accepted! Jason Segel is the voice of his arch rival, Vector, who has the shrink ray Gru needs as part of his evil plot. Then, wait for it, Gru has to adopt three young girls (Margo, Edith and Agnes) from the orphanage of Miss Hattie (Kristen Wiig) – and shocks himself by developing tender feelings for them.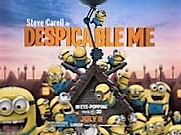 Full of fun, surprises and laughs, this special movie for all the family is a total delight that is as inventive as it is offbeat. All this and Russell Brand as evil super-villain Dr Nefario and Julie Andrews as Gru's mom – did you ever expect them to be in the same movie?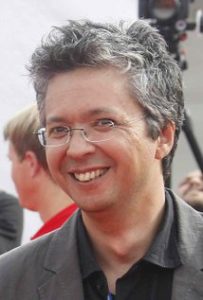 Director Pierre Coffin provides the voices of Tim the Minion / Bob the Minion / Mark the Minion / Phil the Minion / and Stuart the Minion.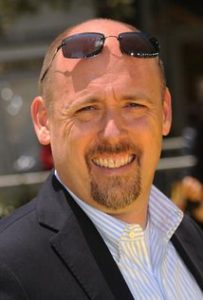 And director Chris Renaud provides the voice of Dave the Minion. Jemaine Clement provides the voice of Jerry the Minion. The story is by Sergio Pablos, with the screenplay by Cinco Paul and Ken Daurio.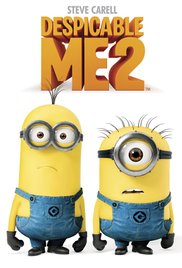 It was a box office sensation, taking more than $251 million in the US and Canada alone, plus more than $291 million internationally, for a worldwide total of $543 million, on a budget $69 million. Unsurprisingly, Despicable Me 2 followed in 2013 and Minions in 2013.
Illumination Entertainment's first film, it is animated by the French animation studio Mac Guff.
Despicable Me 3 is scheduled for release on 30 June 2017.
© Derek Winnert 2016 Classic Movie Review 3969
Check out more reviews on http://derekwinnert.com