Desperate Living *** (1977, Mink Stole, Liz Renay, Susan Lowe, Edith Massey, Mary Vivian Pearce) – Classic Movie Review 4100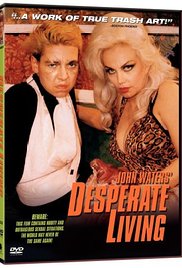 John Waters's 1977 gross-out bad taste comedy stars Mink Stole as desperately unhappy, crazy rich housewife Peggy Gravel who smothers her hubby to death, helped by her enormously tubby maid Grizelda Brown (Jean Hill), who sits on him. The two women then go on the run, hoving up in homeless community Mortville, ruled by evil Queen Carlotta (Edith Massey).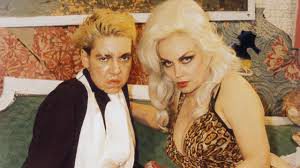 Mink Stole is marvellous and so are the magnificent Massey and Liz Renay as lesbian Muffy St Jacques in this totally trashy, shocking slice of divine decadence from John Waters, who spews out a very model of bad taste that should offend almost everyone.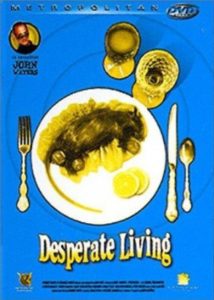 Desperate Living is revoltingly funny, and its only real drawback for connoisseurs of trash is that, alas, there is no Divine, who was intended to play the role of Mole McHenry (played by Susan Lowe), but had a long-term engagement in a stage play. Another Waters regular David Lochary was also intended to be in the film but died in a tragic accident. Turkey Joe, who plays the motorcycle cop, went on to be Baltimore film commissioner.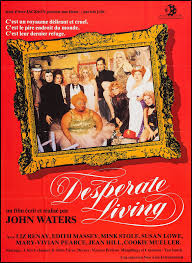 Also in the cast are Mary Vivian Pearce, Brook Yeaton, Karen Gerwig, Jay Allan, Al Strapelli, George Stover and Willie Brooks.
See also Pink Flamingos (1973) and Female Trouble (1974).
© Derek Winnert 2016 Classic Movie Review 4100
Check out more reviews on http://derekwinnert