Demon Seed *** (1977, Julie Christie, Fritz Weaver, Gerrit Graham, Berry Kroeger, Lisa Lu, Larry J Blake, John O'Leary) – Classic Movie Review 4204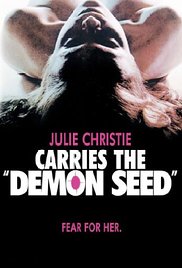 Julie Christie enjoyed a rare commercial success in this rather nasty 1977 sci-fi thriller as a scientist's wife held hostage by a giant mechanised brain. This weird but effective movie has some very telling shock moments and useful visual effects. It is strongly performed by Christie and directed with imagination and brio by Performance co-director Donald Cammell.
Scientists invent the brain, called Proteus, a megalomaniac organic super computer with artificial intelligence (Robert Vaughn's voice), which promptly decides to invade the chief boffin's house, in order to trap and impregnate his wife with the child it desires in a bid for world domination.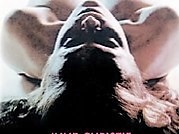 For once here is a sci-fi horror film with a relatively intelligent, well-crafted script by Robert Jaffe and Roger O Hirson, based on the novel of the same name by Dean R Koontz. And director Donald Cammell handles the unlikely and unpleasant proceedings with imaginative panache, injecting plenty of style and suspense.
As child psychologist Dr Susan Harris, Christie shows her star quality and is easily up to carrying the whole film, which is just as well, as Fritz Weaver is rather nondescript as Alex Harris, her computer scientist husband.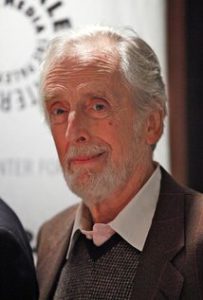 Fritz Weaver died on aged 90.
© Derek Winnert 2016 Classic Movie Review 4204
Check out more reviews on http://derekwinnert