Deep Impact *** (1998, Elijah Wood, Robert Duvall, Téa Leoni, Vanessa Redgrave, Morgan Freeman, Maximilian Schell, James Cromwell, Ron Eldard, Jon Favreau) – Classic Movie Review 1104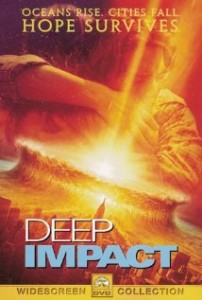 Director Mimi Leder's feisty, old-style apocalyptic 1998 disaster movie stars Elijah Wood as a keen young amateur astrologer who spots an unidentified star, and soon it is all stations red alert as a massive comet is on collision with Earth.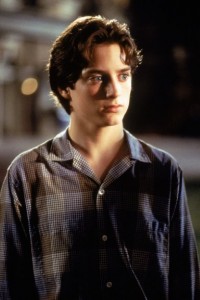 An astronaut leads a space mission to try to explode the comet. It is not as much fun or as exciting as the Bruce Willis version of a very similar story, Armageddon, but the rather serious-minded story is absorbing and emotional enough, even if it is rather ploddingly handled.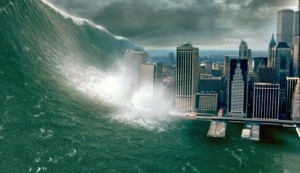 Unusually, it does at least respect the old Hollywood favourites – Robert Duvall, Vanessa Redgrave, Morgan Freeman and Maximilian Schell – and give them decent roles to chew on. And it's all the better for it.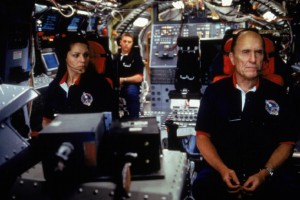 Freeman is especially good as the US President and so are Duvall as the canny old astronaut called back into action and Téa Leoni as the investigative reporter.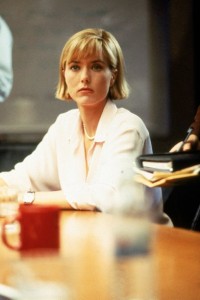 Deep Impact has a fairly decent script with reasonable dialogue by Bruce Joel Rubin and Michael Tolkin, making it much more people led than special effects led. But nevertheless the trick work is good enough.
It also stars Leelee Sobieski, James Cromwell, Jon Favreau, Mary McCormack, Blair Underwood, Charles Martin Smith, Ron Eldard, Laura Innes, Richard Schiff, Bruce Weitz, Betsy Brantley and Dougray Scott.
©Derek Winnert 2014 Classic Film Review 1104 derekwinnert.com