Death Wish 3 * (1985, Charles Bronson, Deborah Raffin, Martin Balsam, Ed Lauter, Gavan O'Herlihy) – Classic Movie Review 4238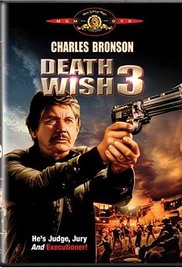 Here is director Michael Winner's third and last Death Wish movie, with Charles Bronson back on the vigilante beat as New York City architect Paul Kersey for more of the same ugly revenge thrills. With his whole family now dead, Bronson's part-time vigilante Paul Kersey helps the owners of a block of apartments to repel a gang of nasty bad guys.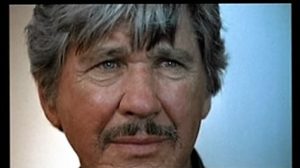 At least the first time in Death Wish (1974), there was some conviction about the reasons for Kersey's vengeance. But this time it's just a feeble movie premise (an old buddy is beaten to death) that sets him off. Winner manages a bit more conviction than is evident either in the story or Bronson's tired performance, and Martin Balsam, Ed Lauter and Gavan O'Herlihy's star support turns are reliably entertaining.
Also in the cast are Kirk Taylor, Alex Winter, Tony Spiridakis, John Gabriel, Ricco Ross, Marina Sirtis And Tony Britts. It is written by Michael Edmonds.
It was filmed largely in Britain, with Brixton, in south London, standing in for New York. Two more Death Wishes followed, Death Wish 4: The Crackdown in 1987 and Death Wish V: The Face of Death in 1994.
© Derek Winnert 2016 Classic Movie Review 4238
Check out more reviews on http://derekwinnert