Dead Again ½ (1991, Kenneth Branagh, Emma Thompson, Andy Garcia, Robin Williams, Derek Jacobi, Hanna Schygulla, Campbell Scott, Wayne Knight) – Classic Movie Review 4401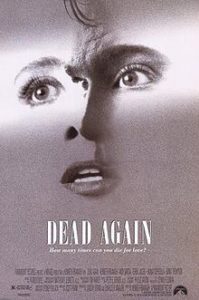 Kenneth Branagh comes the most awful cropper as director-star of this appalling 1991 romantic fantasy neo noir mystery thriller that intends to tease playfully but ends up just being infuriating. Dead in the water, it was dead on arrival – that's right dead again.
All should have been well with such a starry cast, a dream team of the time. However, nothing goes right with a story that has Branagh as Los Angeles private detective Mike Church, who is enlisted to find the identity of an amnesiac woman (Emma Thompson) who only remembers nightmares from someone else's life.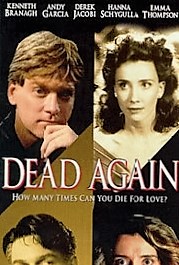 Derek Jacobi plays Franklyn Madson, an eccentric antiques dealer looking for a reward by using hypnosis on Thompson's amnesiac woman. And Branagh's Mike Church finds himself investigating the consequences of a notorious Forties Los Angeles murder case with Branagh as a German composer called Roman Strauss and Thompson as Margaret, the English pianist he falls for. The film starts with Strauss being found guilty of the 1949 murder of Margaret, stabbed during a robbery with her anklet missing.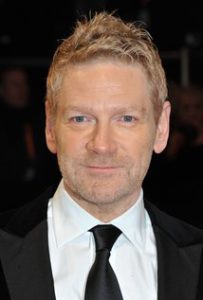 I'm sorry, but is this film an elaborate tongue-in-cheek joke, or even a hoax perpetrated on the innocent movie-going public? What can these smart people have thought they were doing? Thrillers need guts, pace and drive, not extravagant displays empty style and floridly theatrical performances.
Jacobi's turn is the worst of a clutch of bad ones, his reputation finally redeemed with Love Is the Devil (1998). Yet he was nominated for a BAFTA Award for Best Actor in a Supporting Role.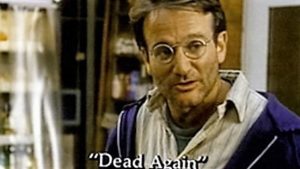 Though the movie was filmed entirely in colour, the Forties sequences are in faux noir black and white. This is because test screenings audiences were understandably confused, so they decided to use black and white for the past sequences to help. That idea does work, up to a point.
Also in the cast are Andy Garcia, Robin Williams, Hanna Schygulla, Campbell Scott, Wayne Knight, Lois Hall, Richard Easton, Jo Anderson and Christine Ebersole.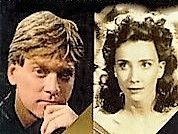 The writer is Scott Frank, known for Minority Report (2002), The Wolverine (2013) and Marley & Me (2008).
Composer Patrick Doyle was nominated for a Golden Globe for Best Original Score. Doyle and Jo Anderson (Sister Madeleine / starlet) play small dual parts, in the present-day and Forties sequences.
However, it was a moderate box office success, taking $38 million in the US on a cost of $15 million.
Branagh and Thompson were husband and wife at the time, one of the most famous married couples in the UK. Their marriage lasted from 20 August 1989 to 1 October 1995.
© Derek Winnert 2016 Classic Movie Review 4401
Check out more reviews on http://derekwinnert.com