David Copperfield ***** (1935, Freddie Bartholomew, W C Fields, Frank Lawton, Edna May Oliver, Lionel Barrymore, Madge Evans, Roland Young, Maureen O'Sullivan, Basil Rathbone) – Classic Movie Review 3941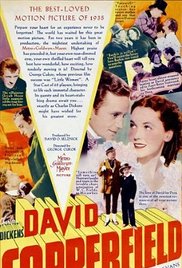 Director George Cukor's ingratiatingly involving, meticulously painstaking, gloriously handsome 1934 MGM production of the beloved novel by Charles Dickens is a marvellous entertainment that boasts a wealth of memorable vintage acting turns.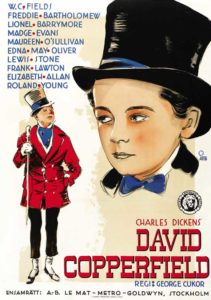 They come thick and fast from Freddie Bartholomew as young David Copperfield, Basil Rathbone as Mr Murdstone, Roland Young as Uriah Heep, Edna May Oliver as Aunt Betsey, Jessie Ralph as nurse Peggotty, Frank Lawton, Lionel Barrymore as Dan Peggotty, Madge Evans as Agnes, Lewis Stone as Mr Wickfield, Elsa Lanchester as Clickett, Una O'Connor as Mrs Gummidge and W C Fields as Micawber.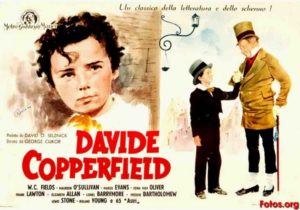 Maureen O'Sullivan makes a decent job of the difficult role of Dora, David's silly, ill-fated wife.
The sensitive Cukor is just the right man to direct such a cast of eccentrics and conjure up a hugely entertaining movie to entrance audiences and critics alike, then and now, and for ever.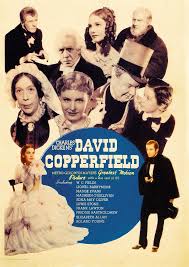 Hollywood does English literature proud for once, bringing out the full flavour of the classic story of David's sufferings under his stepfather Murdstone and his rites of passage to happy manhood with the help of his aunt, Betsey. Dare I say it is a shame that it is not in colour? Nevertheless, cinematographer Oliver T Marsh shoots those black and white images sharply.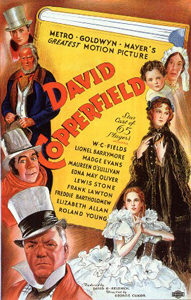 It is co-written by Jack Pullman, Howard Estabrook and Hugh Walpole, who also plays the vicar. Reminded that Charles Dickens made no mention of Micawber's juggling, the ever-wry Fields replied tersely: 'He probably forgot it.'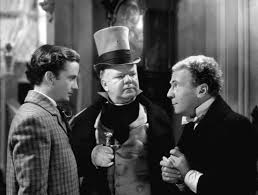 Also in the cast are Lennox Pawle, Arthur Treacher, Elizabeth Allan, Jean Cadell as Mrs Micawber, Violet Kemble Cooper as Jane Murdstone, John Buckler, Hugh Williams as Steerforth, Ivan Simpson as Littimer and Herbert Mundin as Barkis (who, of course, is willing).
It was remade in 1970 by director Delbert Mann in the UK with Robin Phillips, Susan Hampshire, Edith Evans, Michael Redgrave, Ralph Richardson, Laurence Olivier, Wendy Hiller, Emlyn Williams, Richard Attenborough and Ron Moody.
© Derek Winnert 2016 Classic Movie Review 3941
Check out more reviews on http://derekwinnert.com